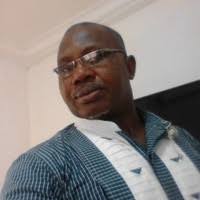 Pounding Sao Tome and Principe 10-0 toppled headlines especially with Victor Osimhen scoring nearly 50 percent of the goals for Nigeria. The striker lived up to the record which was first set by Elkanah Onyeali in1959 and equalled by Rashidi Yekini in 1991.
Osimhen banged in four of the ten goals and was good enough to score half a dozen. At least, two of the goals were ruled offside while he magnanimously dashed Emmanuel Dennis a penalty chance.
Onyeali was the hottest Nigerian player in cleats between 1959 and 1961. He was the third to play in England, following the footsteps of Titus Okere (Swindon,1953 ) and Teslim Balogun ( Peterborough, 1955).
Osimhen is in splendid form and is touted as the best thing to happen after Yekini. Unlike Onyeali who combined soccer with academics, the Napoli striker is all about the game.
Ghana stood in their way. In 1961, the Green Eagles tackled Black Stars in a dicey two- leg affair. Both games ended even. It was goalless in Lagos and 2-2 in Accra. Onyeali scored one of the goals at away.
In March 2023, Osimhen and the Super Eagles were unable to defeat Ghana, home or away. The first leg in Kumasi ended 0-0. The Abuja return leg did not go beyond 1-1. Osimhen did score but the referee disallowed it as offside.
Since the goal drought against Ghana, Osimhen has scored in two consecutive games for Nigeria. It is safe to say that Nigeria can not do without their best striker.
That was what Onyeali enjoyed. In the 1961 duel with Ghana, he had to be flown in from the UK. Fans hailed his patriotism because while he told his club a feverish tale, the star was in Lagos playing for country.
Onyeali was, therefore, the first Eagle to be flown from Europe to play.
Indeed he was sent abroad to study Electrical Engineering at Birkinhead Technical College. The young man ended up at Tranmere Rovers as the first African to feature for the club. Onyeali spent just one season, 1960/1961, there.
Onyeali debuted against Bournemouth at Prenton Park on September 3,1960. His team won 4-3, two of the goals came from him.
Education took the better part of the Nigerian who could only play on Saturdays. For a professional club, this was not suitable. Onyeali scored nine goals in 16 matches for Tranmere. He also played for Welsh side, Holy Head Town.
In September 1962, he joined Fabian Duru at Prescot Cables, from Newport. Both were students of Liverpool University. Duru who captained Eagles in 1960, had joined New Brighton in 1962 as the fourth Nigerian to play professional football in England.
Onyeali was top scorer at Prescot and fans wowed him with a new name Al. Back home in Nigeria, he was nicknamed Mercedes.
Home was sweet before Onyeali relocated to Europe. He won the Challenge Cup in 1958 with Port Harcourt Red Devils. The Garden City team trounced Federal United 6-0.
That was a formidable squad, captained by Jonathan Nwaiwu. Also in the team were Albert Onyeanwuna, John Onyeador, Francis Uwalaka, Chris Ohiri, David Okoroji and Ray Ohaeri.
Onyeali debuted for Nigeria in 1959 and it ended well, 3-1, against Ghana. That was also the year (November 29, 1959) he scored those famous four goals against Dahomey ( Benin Republic). Nigeria won 10-1. Onyeali played for the national team between 1959 and 1961. He scored eleven goals.
Former Zik Athletics Club winger, Sam Akpabot who later became a newspaper columnist and Professor of Music, painted a true picture of Onyeali.
Akpabot said: "Onyeali had a trick of shielding the ball with his body and was a very difficult man to dispossess of the ball. He could shoot hard."
READ ALSO: Nigerien Docked For Allegedly Killing Woman, 4-Year-Old Daughter In Kebbi
Liverpool had become popular within Nigerian circles. In 1958, Dick Tiger Ihetu won the Commonwealth middleweight boxing title there. The loser, Paul McAteer, hailed from Birkinhead.
After university education, Onyeali moved to the United States. Not much was heard of him until the creation of Imo State in 1976.
At the Kaduna '77 Third National Sports Festival, the Imo State soccer team, named Trojans by Director of Sports, Jerry Enyeazu defeated Kaduna State in the final to win gold.
Onyeali was coach of the Trojans. His players were chosen from Spartans of Owerri and Enyimba of Aba. Led by former Green Eagles and Enugu Rangers left back, Harrison Mecha, the team also paraded George Okoro, Okey Nwaiwu, Tony Ukachu, Francis Okorie, Kevin Onwana, Goddy Agbarakwe and Sydney Ugorji.
Elkanah Onyeali, from Mbieri, in today's Imo State, was born in Port Harcourt on June 7, 1938. He attended Holy Ghost College, Owerri and won trophies as a schoolboy. These included the Phensic Cup for secondary schools in the Eastern Region. We lost him in 2008.
One of his favourite team mates at Holy Ghost College was goalkeeper Francis Arthur Nzeribe. That school also produced star players like Okey and Ndubuisi Isima, Pat Ekeji, Johnny Nwadioha, Emma and Tony Merenini, Godwin Gbenimacho and Obed Ariri.
Sprinter Daniel Ogidi, Coach Alphonsus Dike and Area Father, Charley Boy Oputa also passed out from the school, better known as Arugo.
Beyond Onyeali, Yekini and Osimhen, we should also not forget the equally lethal pair of Segun Odegbami and Thompson Usiyen.
In a tune up match with a lowly German team, the Green Eagles won 10-0. That was on the way to the Montreal 1976 Olympic Games.
Father Tiko tried to distinguish Odegbami from Usiyen. He needed to have one top striker. In one half, Usiyen played hitman and scored five goals. Odegbami was tried in the same position for 45 minutes. He achieved the same result, five goals.
Tiko thought fast. He noticed that Mathematical was faster than Tommy. That was how Odegbami was moved to the wings. Usiyen pocketed the centre forward position. Their combination was out of this world.
Unfortunately, Africa withdrew from the Olympics at the last minute, over apartheid. The team had to leave the Games Village. Ekeji confessed that he ate apples for the first time in Montreal. Haruna Ilerika marveled at the meals.