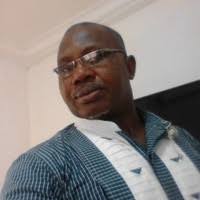 We all chart our different courses. Benson Ikenna Ejindu is more known as Life Patron of Enugu Rangers Veterans while Innocent Ejima Egbunike turned out as one of the best quarter milers in the world.
However, Ejindu defeated Egbunike in the 100 metres dash at the Enugu Sports Festival decided at Polo Field in 1979. It was such a feat that the former used the race as CV when he got a job at the Presidential Hotel, Enugu before relocating to America where he is making things happen.
Donnie Ikpa told the story. "Ejindu's claim to fame was winning the 100 – metre dash for ( CIC ) College of Immaculate Conception in 1979 with the highly favoured Egbunike of National Grammar School, Nike coming a 'distant' second."
It was indeed talk of the town. Ejindu is also a good boxer while Egbunike excelled in football as goalkeeper. The former still has a photograph of that epic race.
Ejindu's father was not carried away. The man sent his son to study, not to run. It was strange that a boy who never trained for one day was the one to beat. And officials wondered how he managed to do it.
Ejindu said: "I could have beaten Carl Lewis or Ben Johnson if I continued with Athletics. My father didn't fancy his boy running. At 12 years, I was supposed to take part in the Kaduna 1977 National Sports Festival. Imagine allowing your little boy to travel that far."
Victory also came with challenges. " I won a race and officials refused to announce the result. They claimed I was unknown and to further diminish my efforts, there was allegation that I crossed to someone's lane. Imagine that, in a 100 metres race," he said.
Egbunike continued with athletics and became a Megastar. He won gold in the 200 metres at the Edmonton 1983 World Universities Games ( Universiade ). As a quarter miler, the Nigerian made Kenyan President Daniel Arap Moi blink a tear in 1987.
It was at the All Africa Games. Egbunike outpaced home boy, Simon Kitur in the 400 metres final at the Kasarani Sports Complex, Nairobi. " This Innocent is not so innocent, " Moi said as he hung the gold medal round Egbunike's neck.
Egbunike won bronze in the 4x 100 metres relay at the Los Angeles 1984 Olympic Games and was almost hitting World Championships gold at Roma '87 before one East Germany dark horse, denied him victory.
Ejindu and Egbunike remain the best of friends and while the latter soared in athletics, the former was one of his main supporters. They almost relived the 1979 race in Atlanta, in 2015.
It was at the Enugu Rangers Convention. According to Ikpa, "the crowd at the soccer field in Atlanta wanted a rematch but these two Enugu icons agreed to let it go, causing some doubting Thomases to wonder whether the race actually happened. To everybody's surprise, Ejindu pulled out a photo of the race."
Philanthropy has kept Ejindu going. He is a major sponsor of the Enugu Rangers Convention and twice he bankrolled the trip of Christian Chukwu and Emmanuel Okala to the United States.
In 2017, he played a key role in the invitation of Segun Odegbami, ex – Shooting Star to the Rangers Convention in Houston. Ejindu also invited Samson Siasia.
The Siasia connection began in 2016 after players and officials of the Dream Team were abandoned in Atlanta by the Sports ministry. Ejindu drove for four hours, from his Charlotte, North Carolina home to meet the boys . He gave them 10, 000 dollars. When they won bronze, the players said thank you with a jersey bearing their individual autographs.
When Labour Party presidential candidate, Peter Obi visited Houston, Ejindu played his part. He provided T – shirts with Rangers emblazoned across, for supporters to welcome the former Anambra State governor.
Ejindu's large heart has affected his CIC Enugu and other schools, Queens, Enugu and Oba girls. In July, the CIC ultra modern sports complex will be commissioned . Oba is his hometown where as Sir Benson Ikenna Emeka Ejindu he is hailed as Ezeomeogo Ife di n'Oba.
READ ALSO: Police Investigate Death Of Bolt Passenger In Lagos
Dr. Dan Ikpechukwu, President of Enugu Men's Club, USA, Old Boy of CIC Enugu and a Frontline sports journalist in Nigeria before relocating to America, did not mince words in extolling Ezeomeogo.
" Ejindu is a man who has been blessed and knows how to bless others with his blessings. His philanthropic gestures know no boundaries. He derives joy in spending for charity purposes. As the current president of Enugu Men's Club USA, I'm happy to say that his involvement as patron, helps boost our morale in ensuring that various charity missions are accomplished," Ikpechukwu wrote.
Ikpechukwu's elder brother, Diewait Ikpechukwu, is one of the great names in Nollywood. He is also an Enugu Brought Up, played good football and has attended the Enugu Rangers Convention in the US.
Ejindu is working towards a magnificent Rangers Hall of Fame. He was in touch with governor Ifeanyi Ugwuanyi of Enugu State who promised to make land available. The global health crisis in 2020 slowed down plans for take off. Hopefully, progress will be made in the next couple of months.
The Flying Antelopes are never off his radar. He supported them massively when they won the Premier League title in 2016 and has continued to follow their progress. Before the game with Dakkada recently, Ejindu spoke with players and officials of the team and offered some monetary inspiration.
At CIC Enugu, a street is named after Ejindu who as Labour Prefect and member of the Class of 1980 was fondly called MVP.
Ejindu's joy is in wife, Odiukonamba, Madam Rangers II, Dr. UU Ejindu and their four children, two boys and two girls.