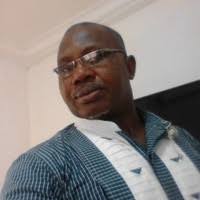 What men failed to do well in Cameroon, the girls are showing stuff in Morocco. This African Women's Nations Cup (WAFCON) is as exciting as anything can be.
Banyana Banyana, the Girls the Girls of South Africa made a bold statement by dusting perennial champions, Super Falcons in their opening group match. That is the story line.
Debutants Togo earned a respectable 1-1 draw with old timers Cameroon. Zambia sweated to get over Senegal. Morocco are dancing like real lionesses and have earned a first World Cup ticket, just like the Copper Girls from Lusaka.
It is indeed the beautiful game. Superstar Asisat Oshoala arrived Rabat as the girl to hail. She remains the best out of Africa but her desires were stemmed by Desiree Ellis' South Africa and injury.
In this competition, girls are not afraid of themselves. Names do not score better goals. I cannot forget the inter continental ballistic missile released by Ugandan left back, Sumaya Komuntale. The net wept like a baby.
Kpitumese Dithebe of Botswana kicked the ball into the Moroccan net better than many of our men who ply their trade in Europe. Team captain Masego Montsho can fit into one of the male teams in Southern Africa. I know she plays for the Armed Forces.
Michelle Alozie of Nigeria is like the mosquito, she knows how to disturb opponents for as long as game is on. Ifeoma Onumonu is growing to become another gangling Yekini.
These are new names and they may do more than those who came before them. African women are getting better in soccer, fans whose hearts were broken by the men will find love again.
In the past, we saw Perpetua Nkwocha. She won the African Woman Footballer of the Year award four times. She scored so many great goals.
We had a bunch of Black Queens from Ghana. Elizabeth Addo, Portia Boakye, Alberta Sackey and Adjoa Bayor. Apart from being Footballer of the year in 2003, Bayor found a place in the World All Stars team of 2007.
Genoveva Anonman Nze captained the Nzalang Femenino of Guinea Equatorial. She was Footballer of the Year 2012. She remains the first foreign woman to score in the German league. In 2011, Ayo, that is her pet name, made the Team of the Tournament for the 2011 FIFA World Women's Championships.
Banyana Banyana have a solid background too. Portia Modise is the first African Footballer to score 100 international goals. Didier Drogba, Samuel Etoo and George Oppong Weah are behind him.
Cote D'Ivoire are proud of Ange N'guessan, the first African woman to play for Barcelona. The West Africans could not make it to Maroc.
Oshoala, four – time CAF Woman Footballer of the Year, improved on the Barcelona record when she became the first African woman to score in the European Champions League final in 2019. Her team lost to Lyon.
Oshoala did more with Barcelona in 2021, winning the league and capping it with goals. In 2014, the former Falcons captain, emerged as the Golden Boot and Golden Ball winner at the Canada FIFA Under 20 Women's Championships. So far, she is the lone African standing that tall.
Oshoala is out of Morocco. Thembi Kgatlana of South Africa is out too. Another fading superstar, Gabrielle Oungene, an Indomitable Lioness is out with the Cameroonians who could not roar until Nigeria knocked them out in the quarter finals.
READ ALSO: Allow Nigerians With Expired Passports To Return Home-Aregbesola Orders NIS
The future belongs to Falcon's Rasheedat Ajibade who, so far, has scored three goals. She was good as a youth player. The move to Sevilla where she has Kgatlana as team mate has turned her to a storm trooper.
The future belongs to Burundi's substitute goalie, Amissa Inarukundo. At 16, she was thrown into the field after first choice, Belinda Ndoreraho was injured in the match against super champions, Nigeria.
Yes, she let in three goals but she has the heart of Emmanuel Okala. By the time Amissa settled down, she made some good saves. Give her a few more games, the lass will come back better and even stronger.
The Togolese have eyes on the future. They came in bare but covered their nakedness before departing. When Mafille Woediku put them ahead against Cameroon, Yaounde collapsed.
Coach Kai Tomety was still on Fantasy Island long after the final whistle. The match ended in a draw. Togo got their first goal in the championships through skipper Odette Gnintegma. It was a big deal.
Their story is interesting. Tunisia had scored the opener in seconds. That was enough to weaken the nerves. Odette's goal gave them hope. The North Africans won largely because Togo lost Omolasho Djankale to a red card and Amouklo Ame suffered an own goal. That made it 4-1.
The Senegalese, black and beautiful, tall as well, will go places. Zambia struggled to deny them a semi finals spot. Mbayang Sow is as good at the rear as the best male libero in Dakar.
I am sure Zambian captain Grace Chanda knows this much.
The Moroccans are coming. Let us keep our fingers crossed. They are going to New Zealand. They are hot, red hot. Sure, these Red Atlas Lionesses.
Mercy Akide and Cynthia Uwak came, saw and conquered. Uchenna Kanu and Gift Monday are getting fired up. And at the back, Ashley Plumptree and Toni Payne are not giving up.
Chiamaka Nnadozie is the female Vincent Enyeama. She is the only goalie that has not conceded a goal in this tournament. And since she returned to the post after the South African disaster, calm has engulfed the net.
She is young and quite exposed, having been to the Women's World Cup in France. The one- time Pitakwa Babe from Imo, also plays for Paris FC. Chiamaka has gained quite some kilos and grabbed more experience. She is set to become the best goalie out of Africa.
For Nigerian fans, the Super Falcons have done better than the Super Eagles. There is a World Cup ticket to show, there is a place in the semi finals.
Should the Eagles break our hearts anytime soon, we are going to turn the girls to men and rename them Green Eagles.
And when you have girls wearing Green Eagles jerseys, teams like Black Stars of Ghana and Indomitable Lions of Cameroon will accord Nigeria more respect.