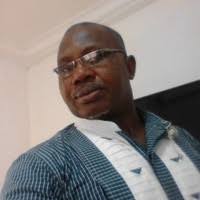 David Adiele won the African Nations Cup in 1980 playing for Nigeria. Ivorian Elephants made things difficult for the Eagles in their group game, earning a barren draw.
It was quite easy for the left back to keep Cote D' Ivoire in check because he spoke as much French. As they communicated he responded with tackles and other forms of body movement.
Adiele was born in Kumba, Cameroon so speaking French was a natural thing. In 1980, he was one of the stars of Bendel Insurance and because of the language, fellow players nicknamed him ' attonsio' , from the French pronunciation of the word attention.
In training, if the defender wanted anyone's ears, he would simply say ' attonsio'. Fellow players could not but use that to identify him and the guy name stuck.
Adiele's name became popular in Enugu as part of the P and T Vasco Da Gama team that terrorised city rivals Enugu Rangers in the mid 1970s.
Vasco founder, Chief Jonathan Ogufere had gone to Benin to drag East Germany trained tactician, Alabi Aisien to the East Central State. The coach walked out on 1972 Challenge Cup winners, Vipers when he felt Mid-Western State governor, Brig. Sam Ogbemudia did not give him room to operate.
Alabi arrived Enugu with tap tap style of play. Landlords, Rangers, did not get a breather as Vasco made life so rough and even succeeded in defeating the Flying Antelopes in the national league of 1973.
Alabi relied on keeper Ahamefula Umelo and a bunch of tough defenders like Patrick Ekeji, OJ Chukwu, David Adiele, Ignatius Ilechukwu, Charles Okorie and James Udemba.
The Vasco forward line was lethal. Led by captain Obed Ariri, the cleats of Johnny Nwadioha, Tony Uzoka, Alphonsus Dike, Nnamdi Egbukichi and Kevin Onwana could create beautiful goals like magic.
In 1977, Aisien went back to Benin. Ogbemudia was no more governor. Hussein Abdullahi had taken over from George Innih. Insurance needed something different.
Alabi did not hesitate to bring his dependable defender, Adiele to Benin. James Udemba and Patrick Okonjo were not left out. They joined players like Kadiri Ikhana, George Omokaro, Chris Ogu, Emmanuel Obasuyi, Felix Agbonifo, Peter Egharevba and Henry Ogboe.
Not done, Alabi raided Asabatex. He had studied Rangers and observed that their strength lay in the very huge Emma Okala in goal and towering central defender Christian Chukwu.
In Agwo Nnaji, the coach found someone with the heart and reach of Okala. Francis Moniedafe suited the commanding tackles of Chukwu. Rufus Ejele could complement the attackers available.
It was therefore tackle to tackle, muscle for muscle when Insurance and Rangers met in the grand finale of the 1978 Challenge Cup.
Rangers players were well known to Alabi. Right back was his own boy, Ekeji. It was an interesting duel. Adiele knew so much about Rangers. When the Insurers earned a free kick early in the game, Adiele was one of those who lined up to take it.
READ ALSO: PDP Rejects Presidential Election Result, Seeks Redress In Court
Alabi felt Okala could read Adiele. He instructed Egharevba to do the job. It was perfectly executed. Okala was beaten. Two more goals came from Ogboe. The Insurers won the game and took the trophy to Benin.
Vipers were winners on 1972 before a name change to Bendel Insurance. Team skipper at the time, Victor Oduah, was very much visible with other heroes. Sebastine Brodericks, Sam Ikedi, Tony Ottah, Eyo Essien and Okoh Otuedoh joined.
Adiele left Benin in 1982 for Owerri, capital of his home state, Imo. Spartans were preparing for the West African Football Union ( WAFU) Cup.
Spartans assembled what they tagged 'killer' squad. It was a team of Eugene Ohuabunwa, Sunny Ikwuagwu, Sydney Ugorji, Harrison Ugochukwu, Godwin Ebomuche, Onyebuchi Abia, Francis Nwosu, Idika Aku, Tony Merenini, Ben Akanu and Onwana, among others.
Spartans mauled teams on the way to the finals where they faced Isaac Paha and his Sekondi Hasaacas of Ghana. The visitors ran away with a lone goal victory in Lagos. One name, Koffi Abbrey stood out. It ended goalless in the Accra return leg.
Adiele moved again. Abiola Babes Abeokuta was the place to be. There was good money unlike Spartans who struggled to pay wages.
At the end of his career, the defender, from Okwudor tried to earn a living around soccer. He did not find it easy. Adiele relocated to the United States where someone spotted him working as a security man.
I tried to confirm from Donnie Ikpa,one of the big names in the veteran footballers circles in America. He was not sure.
"I saw Adiele at the 2017 ex-Rangers reunion in Houston. He still looked very fit and was having fun at the event," Ikpa said.
"Yes, I remember him very well. He used to live next building to Nnamdi Egbukichi and Tony Uzoka, at the Vasco Da Gama P and T Quarters," Ikpa added.
After Adiele, another player who was born in Cameroon arrived Enugu. Emma Okoronkwo chose Enugu Rangers. Born in Douala, he attended Worldwide Secondary School, Bamenda.
Okoronkwo joined the Flying Antelopes on 1986, from Carmark, Bamenda. He was part of the 1988 Rangers squad under Dutchman Janusz Kowalik.
Among his team mates were Patrick Okala, Herbert and Ebele Anijekwu, Charles Okonkwo, Jude Agada, Emeka Amadi, Kingsley Ogbodo, Iyalla Iyalla and Joe Ashinze.
Cameroonian, Lyonga Nango Davidson was one of the pioneer memners of Spartans in 1976. He joined with Emiliano Momokobo of Equatorial Guinea.
Perhaps the first Nigerian to play in Cameroon was Murtala Alade Ipaye. The inside left played for Canon Sportif in 1938 before joining the Army.
The Second World War took Ipaye to India and Burma where he served as Signal Sergeant, First Battalion, Nigeria Regiment, South – East Asia command.
Another Nigerian star, Isokrari Dokubo, a member of the 1949 UK Tourists Team saw action in Burma. Fans found a new name for him : 'Burma Devil'.
Henry Nwosu, Adiele's 1980 Afcon winning team mate played in Cameroon for Racing Bafousam.
Adiele and Nwosu hail from Imo State and are Moscow '80 Olympians. When next you see Adiele in Yankee, you may just shout 'Atonsio'. He will understand.
Adiele united with his Flying Antelopes friends in 1980 to win the African Nations Cup in Lagos. Chukwu captained the Green Eagles. Okala was one the keepers.