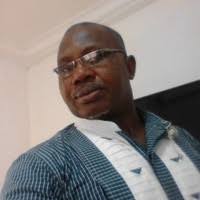 Soccer made Thompson Usiyan a teenage superstar and earned him a place in the Green Eagles. While everyone saw him as the greatest striker to emerge from Nigeria, the young man was focused on education and left to pursue his dream.
Yes, Usiyen broke many hearts when he flew to North America on August 18, 1977. It was like he abandoned the Eagles who were very close to a first World Cup ticket. And after his departure, the national team was not as sharp in attack.
The youngster had three nicknames, Tommy Boy, Tommy Tay and Shakara. The one that stuck was Shakara, a Yoruba word made popular by Afrobeat legend, Fela Anikulapo- Kuti in his early 1970s track. Usiyan must have seen soccer as fad and fancy, Shakara indeed.
Off he zoomed. Many Nigerian players chose Clemson University or Howard. Usiyen toed a different path, settling for Appalachian State University. Somehow, he tried to pay his country back. At least in 1978, he was in Algeria for the Third All Africa Games with the Eagles and left with a silver medal.
That was not enough consolation though. Many fans would have preferred to see the Eagles at the Argentina '77 World Cup. Tunisia who defeated Nigeria 1-0 in Lagos represented Africa and gave a good account of themselves by beating Mexico 3-1.
Shakara tried once again to make up for the past. He joined the Eagles in the last stages of the España '82 World Cup qualifiers. Against Algeria in Lagos, Usiyen was a shadow of himself. The North Africans humiliated Nigeria 2-0. That was his farewell.
However, fans continued to miss him. It was like there could not be another Usiyan. Rashidi Yekini seemed to have filled those cleats as from 1992. Today, both are late. Usiyan died on August 31, at 65, in his United States home.
Now his admirers are missing and mourning him as well. Veteran journalist, Nkem Osu described the striker as a serious minded young man who turned the Asaba playground to a Mecca of sorts.
Osu said: "When Usiyan played for Asabatex, there was no stadium. It was more of a play ground but the place was jam-packed any day he featured. I won't be exaggerating if I claim that he scored in all the games he played there."
Osu had followed the player right from Hussey College Warri to Mid-Western State Academicals.
"Usiyan announced himself to the nation in the grand finale of the Intermediate group in soccer at the Second National Sports Festival, Lagos '75. Some of his team mates were Solo Etoroma, Mike Somnazu, Sunny Oriakhi and Oyolokor.
"Usiyan scored in that match to give Mid- Western State gold. They beat Western State of Zion Ogunfeyinmi, Taiwo Ogunjobi and Tunde Balogun. Coach Godwin Etemike knew when to use his top striker," Osu told me.
The hitman was taken to Asabatex by Ebiyon Dediare. It was a good move from Eselemo Diamonds, also known as Ndoro United.
"At Asabatex, Usiyan found equally good players. There was Francis Moniedafe( Silent Assassin) who paired Innocent Obi Ekwo in the defence. Loatis Boateng was there as well.
READ ALSO: Benue Agency Registers 10,000 Indigenes Under Health Insurance Scheme
"They had goalkeepers Benjamin Agboma (Kwasalopo), Yellowe and rugged men like Hansen Sackey, George Hassan, Peter Ohenhen ( Black) and Friday Okungbowa (Garrincha)", Osu added.
Usiyan made his Eagles debut in Nairobi, Kenya, 1976 and scored. He was at the Ethiopia '76 African Nations, ended it with two goals, against defending champions Zaire and former champions, Sudan, respectively.
Three other members of the Eagles squad, Kunle Awesu, Alex Nwosu and Godwin Odiye also left for the United States later. Usiyan was in Montreal for the 1976 Olympic Games but could not play because of African boycott.
The man who drummed it into Usiyan's ears never to rely on soccer, was Chief Momodu, the Head Accountant at Asaba Textile Mills. The footballer listened, studied Economics and Finance and became a Tax Consultant in the United States.
He also played Indoor soccer in Canada and US. I met Etim Edet, a Nigerian living in San Diego, in 1993 and got to hear more about Usiyan.
Edet said: "Usiyan has popularised jersey Number 21 because that is what he wears. I live in San Diego. He is very popular among folks there. If you go to supermarkets, there are lots of Thompson Usiyan No.21 T- shirts and fans are buying them out."
Usiyan was voted Most Valuable Player (MVP) of the Continental Indoor Soccer League in 1992. The Saturday June 26, 1993 edition of San Diego Union Tribune have him front page attention after Sockers battered Los Angeles United 10-6. He scored twice, with several assists.