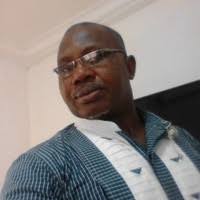 General Adetunji Olurin departed on August 21, 2021 and as funeral preparations were on going, Shooting Stars of Ibadan, propelled by Governor Seyi Makinde (GSM) bounced back to the elite League. The former ECOMOG commander must have smiled in the morgue.
Shooting Stars did not go down until Saturday July 12, 1986. The Warriors won Nigeria's first continental soccer club trophy, the African Winners Cup, in 1976. They had become strong Ambassadors and Vanguard of Oduduwa consciousness.
Olurin, then a Colonel, was military governor of Oyo State. He was in charge when Shooting left the big league. It was a bitter pill. The governor was sad. Not even when he lost his elder brother, Major Olurin in Onitsha during the Civil War did he feel so bad.
Saturday July 12, 1986, was a day of mixed blessings. Another Ibadan team, Leventis United, earned promotion to the first division. It was a case of Shooting going down and Leventis moving up.
Leventis celebrated. It was their first time in the Second Division. And they earned promotion. In 1984, while Shooting campaigned in the Africa Cup for Champion Clubs ( today's CAF Champions League), Leventis were in the Third Division of the league as starters.
Leventis ended 1986 as FA Cup winners. They became the first Nigerian team to win the trophy from a lower division. That was good news but not good enough. Olurin wondered why Shooting Stars would go on relegation in his time.
Leventis had some Shooting flakes. Jossy Lad (Joseph Ladipo) and Philip Boamah who were part of the coaching crew won trophies with the Oluyole Warriors as players.
Leventis ceased to exist after the 1987 season. Shooting returned to the top after Olurin's redeployment but went down in 2006 and again in 2017. Makinde became governor of Oyo State, owners of the club, in 2019.
Popularly called GSM by his admirers, the governor vowed to take the Oluyole Warriors up again. He cleaned up the Lekan Salami Stadium and pumped more resources into management.
The result is that the Ibadan team got back to the zenith and if only the dead could see, Makinde has healed Olurin's wound. And there is so much between the former and the one-time governor.
Olurin was born in December (3, 1944). Makinde was also born in December (25, 1967). The year Makinde was was born,1967, Olurin joined the Army.
Olurin's mother was Abigail. That is also the name of Makinde's mom. Chief M.A.O. Olurin was the general's dad. Now turn Makinde's initials upside down, what you get is M.A.O. Check it out, Makinde Abiodun Oluseyi instead of Oluseyi Abiodun Makinde.
Soon I will be in Agodi to find out from Taiwo Adisa and Ismail Omipidan, the kind GSM device Makinde used to break the good news of Shooting Stars' elevation to Olurin. In this case, good tidings have tidied up the general's farewell.
As Shooting were celebrating, Remo Stars, from Olurin's home state, Ogun, were also jubilating. Both teams will play in the Premier League next season.
Also celebrating is Mathew Onyeama, the skipper who led Leventis to Division One. September 12 was his birthday and he rejoiced with the Oluyole Warriors from the United Kingdom.
When Shooting, captained by Ademola Adesina, went down in 1986, Onyeama went up with Leventis. He also graduated from the University of Ibadan, same year. Today, the veteran holds another degree from Bournemouth University (2009).
READ ALSO: How Poor Toilet Facilities, Inadequate Water Supply Affect Women in Benue IDP Camp
Olurin, a member of the Nigeria Defence Academy (NDA) Regular Course Three that included Mike Akhigbe, David Mark, Victor Malu, Abdul Kareem Adisa, Raji Rasaki and Alwal Kazie among many others, had a distinguished career.
He served in Lebanon with United Nations Forces (UNIFIL). Olurin was in Chad with African Union troops. In 2006, he was appointed Sole Administrator of Ekiti State for six months.
The last time I met him was in November 2019 at the Service of songs for a mutual friend, Dele Agekameh in Lagos. Olurin narrated his ugly experience as a politician from the Yewa axis of Ogun State.
Makinde was settling down as governor of Oyo State. Dapo Abiodun, who was Agekameh's high school Junior was also settling down as governor of Olurin's state. Shooting Stars were comfortably settled as lower division landlords.
Makinde woke everyone from slumber. He would not have the first winners of the CAF Cup playing second fiddle. The governor was determined to lift the second winners of the African Winners Cup out of soccer poverty.
Coach Edith Agoye joined Shooting Stars for the third time as a player in the 2008/2009 season. He was there from 1994-1995 and returned in 2002, hanging on till 2004. Now Agoye has led the team to the top, for the third time.