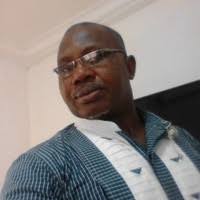 Hungary stormed the Helsinki '52 Olympics with a powerful soccer team that dazed the globe. Dubbed the Magical Magyars, great names from the country changed the course of the game. One dark horse from Nigeria, Paul Ebiyemea Hamilton, showed them little respect in Mexico.
The Hungarians introduced the lethal squad of Nandor Hidegkuti, Ferenc Puskas, Jozsef Bozsik and Sandor Kocsis in 1952. From the Olympics they became a strong force in the FIFA World Cup. At the Tokyo '64 Olympics, the magicians ran away with another gold.
As defending champions, Hungary arrived the Mexico '68 Games as favourites. Nigeria was at war but sent a contingent. The national soccer team, Green Eagles, took on the Magical Magyars, the Golden Team, in a pre tournament tune up at the massive Estadio Azteca (Azteca Stadium).
The Eagles were underdogs with strange names. Ten of them came from Stationery Stores. Skipper Sam Opone, keeper Peter Fregene, Tony Igwe, Austin Ofuokwu, Segun Olumodeji, Muyiwa Oshode, Peter Anieke, Willy Andrews, Mohammed Lawal and Fred Aryee were of the same club.
Sam Garba Okoye, Kenneth Olayombo, Durojaiye Adigun, Sebastine Brodericks, Clement Obojememe, Ganiyu Salami, Joseph Aghaghovbia,Ibrahim Yakubu Bauchi and Hamilton completed the squad. Bauchi was a last-minute replacement for the more experienced Lawal Rigogo Inua.
The friendly with the defending champions ended 1-1 with Wonder Boy Hamilton scoring for the underdogs. Hamilton lived with that scintillating outing until he departed on March 30, 2017. "That's one game I will never forget," he told me in 1992.
During the Olympics proper, the same team that stood firm against Hungary lost steam. Japan blasted them 3-1 with Kunishige Kamamoto earning a hattrick. Sam Garba scored the Nigerian goal. The Japanese danger man ended as the Highest Goals Scorer with seven. His country bagged the soccer bronze medal.
In their next match, the Eagles were hammered 3-0 by Spain. The last group match with Brazil was interesting. Nigeria led 3-0 at half time thanks to Olayombo's brace and Anieke. Then Samba took over. Olumodeji gifted the South Americans an own goal and full time read 3-3 in Puebla.
Hamilton could not score all through the Olympics. Hungary laughed last, and best, to win gold again, beating eight- man Bulgaria 4-1 in the grand finale.Nigeria placed 14th out of the 16 soccer teams. Brazil was one step ahead, just below Ghana and Guinea, in 12th and 11th positions respectively.
Two Nigerians , Amusa Gbadamosi, from Ogbomosho and Ibrahim Sunday from Kano, played for the Black Stars and scored a goal each. Two Nigerian boxers, Fatai Ayinla and Gabriel Ogun were eliminated in the quarter finals.
Hamilton could boast of scoring where Pele won a third World Cup in 1970. The first goal at Azteca Stadium was scored by a Brazilian, Arlindo Dos Santos. It was there that Diego Maradona scored his hand of God goal in 1986.
READ ALSO: The Voice Nigeria Season 3 Kicks Off With Excitement
Estadio Azteca in Tlalpan, Mexico City is also known as Coloso de Santa Ursula ( Colossus of St. Ursula) because of its location within the Santa Ursula inner city. It also serves as the home ground of Mexican team, Club America.
Before Mexico, Hamilton was an Onitsha Boy although he hailed from Agbere in the Sagbama area of today's Bayelsa State. He popularised the Number 8 jersey while playing for Ikpeazu Redoubtables between 1957 and 1961. He was also a member of the Eastern Region team, Rovers.
In 1959, Ikpeazu Redoubtables, under coach Dan Anyiam got to the semi-finals of the Challenge Cup. Ibadan Lions with stars like Jide Johnson and Dejo Fayemi, sweated to win 6-3 after full time scores stood at 3-3. Les Courtier who would also manage the Green Eagles' later was gaffer of the victors.
Proprietor, Justice Chuba Ikpeazu, went shopping and bought a Raleigh bicycle for each of his players. Ikpeazu also became Chairman of the Nigeria Football Association more than twice. It was during his last tenure that Clemens Westerhof was hired in 1989.
Onitsha was bound to influence Hamilton. That town produced Dr. Nnamdi Azikiwe, the first Nigerian to build a stadium, Yaba Stadium around the Sabo area of Lagos in 1940. Zik played for Lagos champions, Diamond in 1923 and formed three clubs under the Zik Athletics Club (ZAC) stable in 1938.
Coaches emerged from Onitsha early enough. There was Moses Balonwu of ZAC Bombers who later became a High Court judge. Luke Emejulu handled Christ the King College (CKC) Onitsha and ZAC. He rose to become a High Court judge in Tanzania. Chike Anionwu took Kano to lift the Challenge Cup in 1953.
From Redoubtables Hamilton moved to Electricity Corporation of Nigeria (ECN) in 1961. His team mate, Sebastine Brodericks, followed. There they met Godwin Achebe, an Onitsha man. The Electricians won the Challenge Cup in 1965.
Hamilton was a man of many firsts. He became a coach and emerged as the first Nigerian manager to win a FIFA Under 20 Championships medal, a bronze in 1985. He was the first coach to qualify the female national team, Super Falcons for the Women's World Cup in 1991.
READ
He played for Army team Lagos Garrison Organisation (LGO) between 1971 and 1977. Some of his mates were Rigogo, Olayombo, Friday Omoera, Whyte Marshall, Felix Osuya, Loko Anyai, Gabriel Okafor, Emmanuel Ajose, Joseph Nwankwo and Ifeanyi John.
Hamilton's son, Preye, represented Nigeria in Tennis but died in the United States in pursuit of a brighter future. First son, Timi, an engineer also passed on leaving the old man heartbroken. The worst was to come when Hamilton lost his right leg following ill health.
Hamilton was Green Eagles' coach as they fought to qualify for the Italia '90 World Cup. They needed to beat perennial foes, Indomitable Lions of Cameroon in Yaounde. Then Westerhof emerged from the blues to take over. Nigeria failed.
He told me much later : " If we had put Peter Rufai, Henry Nwosu and Ndubuisi Okosieme, we would have beaten Cameroon in Yaounde. It's unfortunate orders were given".
What happened at the Murtala Mohammed Airport prior to departure killed the dream. Westerhof dropped keeper Rufai. Reserve goalie, David Ngodigha was injured during the game in Yaounde. Third choice, Aloy Agu, was not prepared for the shock.
Agu earned his first cap wearing over size cleats, borrowed Tajudeen Oyekanmi's top and became number one . Omam Biyik headed into the net to send Nigeria out.
Hamilton was born on August 31, 1941. He debuted for Nigeria on February 23, 1963 against Ghana in the Nkrumah Gold Cup. He scored 11 goals for country.