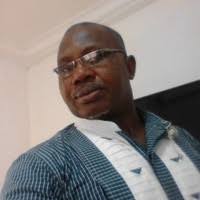 Emotions continue to overwhelm sports lovers following injustice meted out to Coach Ismaila Mabo, the first African to take a female team to the quarter finals of the FIFA Women's Championships. The Super Falcons of 1999 were honoured, leaving out the gaffer.
In what was dubbed NFF/AITEO Awards Monday Night, the players mounted the podium for recognition. Some of them were flown home from the United States. Mabo sat in his Jos home, lonely and forgotten.
"Emeka, they have forgotten me. Thank you for this call. I am still alive but they have forgotten me," Mabo said when I called him to find out what went wrong.
While the event was going on, the story was that the coach was contacted but could not make the trip to Lagos from the Plateau. It turned out to be quite untrue.
According to Mabo, "Nobody contacted me. I was not invited. I will not tell you lies at this my age. Please don't raise your blood pressure because of me. I am pained but I am still alive."
The god of soccer is also still alive. Less than 24 hours after that sad event, the Super Falcons were thoroughly disgraced at the Aisha Buhari competition by Banyana Banyana of South Africa in Lagos.
The South Africans gave Nigeria a 4- 2 drubbing in what drew reminiscences of the 1999 USA '99 World Cup loss to Brazil in the quarter finals. Banyana Banyana went three goals up in the first half before Falcons started breathing in the second stanza and got two quick goals.
In 1999, Brazil were three goals better in 35 minutes through Cidinha's brace and Nene's strike. Prisca Emeafu scored in the 63rd minute, Nkiru Okosieme made it two in the 72nd before Nkechi Egbe's equaliser came five minutes to time.
The match went into extra time. And for the first time in the competition, the golden goal rule was applied. Sissi gave Brazil the winner in the 104th minute.
Falcons did not win any match in the previous editions. At the maiden tourney, China '91, they could not score. At Sweden '95, the girls best was a draw with debutants Canada.
Mabo improved on that with victory against North Korea and Denmark respectively at USA '99. And that was after recovering from the 7-1 hammering by hosts and eventual Champions, USA. Brazil won bronze and Sissi shared the Golden Boot with Sun Wen of China. Each of them scored seven goals.
Mabo realised what the problem was with the Americans and pulled out goalie Ann Chiejine for Judith 'Kamala' Chime. Nkiru Okosieme had scored the first goal of the game before the Americans began to dance.
Against Brazil, it could have been a miracle if Patience Avre did not pick a red card in the 87th minute. Ifeanyi Chiejine, at 16, was the youngest player at USA '99.
The same Mabo was not factored into reckoning by his own country. His family blinked a tear. Then fate rewarded those who snubbed him with a humiliation at the Onikan Waterfront. Assistant coach,Ann Chiejine was red, red eyed as yellow shirted South Africa, like Brazil, in 1999 put four goals past her team.
Reactions poured in from all over the world.
Felix Owolabi, a 1980 African Nations Cup winner with the Green Eagles blew hot.
Owo Blow said: "How can you ignore such a man when he is alive? Nigerian sports is going down. When the event was going on, I said to my children, It is good they are honouring these young women. One person is missing. The coach who took them to that level."
The American train began to smoke. Sam Onyeaka, winner of the African Winners Cup with Rangers in 1977 thundered, " Mabo deserves unreserved apology and it should have been made after the Awards if Nigeria really is a nation that honours its own."
Fidelis Atuegbu, one of the famous Five Atuegbu Brothers spoke." If you don't celebrate your heroes, you won't breed new ones. We celebrate the wrong people. My esteemed coach Mabo deserves better. Let's celebrate him while he is alive."
Former tennis champion and Olympian, Prof.Sadiq Abdullahi was not left out. "Our sports will not grow if we continue to exclude those who sacrificed, promoting, coaching and advancing our sports. This oversight is inexcusable."
Tunde Adedara who lifted African Winners Cup with BCC Lions said, "That's why Falcons lost to Banyana Banyana. NFF should come to Jos and apologise to this great son of Nigeria."
First Nigerian keeper at a FIFA Championships, Patrick Udoh blamed it on politics. "All those in the NFF are politicians so I'm not surprised. Do they even know that there was a coach in the team?"
Nollywood star, Diewaight Ikpechukwu hissed, "That wasn't fair, anyway". Chinedum Aruogu added, "we salute you coach Mabo. You brought so much honour to our Falcons and so much joy to our hearts."
Ekundayo Adeniran went poetic. "They surely got their just desserts, didn't they? Sadly it turned out to be the fair ladies, our own Falcons that were fated to pay the penalty. What a nation. What a blooming shame."
Born on July 15, 1944, Mabo graduated from Nigerian Academicals in 1965 to the Green Eagles in 1966. He captained Plateau Highlanders until 1970 when Mighty Jets of Jos emerged.
READ ALSO: FG Has Identified, Blocked Terrorism Financiers In Nigeria – Malami
"We ( Sam Garba Okoye, Sule Kekere, Layiwola Olagbemiro, Gabriel Babalola Olugbodi and Mabo) formed Mighty Jets in 1970 after yet another FA final loss," Mabo said.
As the first captain of Jets, the team went continental after winning the league in 1972. When Mabo quit, he turned to coaching. With qualifications from Hungarian University of Sports and Germany, the job took him to Jets, Nigerian Standard and Falcons.
Mabo won the African Women's Championships with Falcons in 2000 defeating Banyana Banyana. He assembled a Falcons team B that won All Africa Games gold in 2003 and in 2004 took Falcons to the quarter finals of the Athens Olympic Games.
I tried to move his mind from the Awards. We talked about the First National Sports Festival, Lagos '73.
"Mighty Jets represented Benue Plateau State while other states were represented by a consortium of teams. I remember the final against East Central State Spartans( made up of stars from Rangers and Vasco). It was replayed because of rain. Unfortunately, Jets lost. Okala saved a penalty."