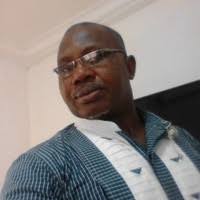 Nicknamed African Maradona, Etim Esin was, by 1987, the hottest item in Nigerian entertainment. A car freak, when he moved to Belgium, the superstar's garage was like an Auto Mart and Jonnie Isebor still relishes one outing.
Isebor, a former international basketballer, had embraced sports journalism and traveled to Belgium to interact with the Nigerian legion of footballers, among them, Stephen Keshi, Samson Siasia, Austin Eguavoen, Etim and Philip Osondu.
Isebor said: "Etim hosted me in Belgium and drove me around in his midnight blue convertible BMW. Please, my warmest regards to Etim Esin."
Isebor had a good time with the Nigerian professionals. "I spent a week in Belgium with our footballers. Keshi took me round his club's facilities and introduced me to the front office. He was particularly proud that a Nigerian journalist was visiting them."
Etim was lured from Flash Flamingoes to Iwuanyanwu National with a Peugeot 505. As the hub of the Flying Eagles, he cruised around Lagos at night turning Coach Christopher Udemezue to a security guard.
Udemezue promised the world that the Flying Eagles would export champagne soccer to Chile during the 1987 FIFA Under 20 Championships. Few days to departure, Etim broke camp, went junketing and was attacked by robbers.
President Babangida issued a 'Decree 10' ordering doctors to fix Etim's bullet wounds or 'face firing squad'. The First Lady even sent him a get well card. Nigerians backed Babangida because the player was world class.
Etim's leg was fixed, IBB was happy, no doctor was fired. Really, there was no such thing as Decree 10 and there was no threat of firing squad. Everyone loved Etim and gave him maximum support.
The Flying Eagles landed in Chile. We were waiting to see the magic of Maradona Etim. Flying Eagles were going to face Brazil in their first game billed for Concepcion, about 515 kilometres outside Santiago. It was fixed for October 11.
Nigerians were sure the Flying Eagles would defeat defending champions, Brazil. That, we thought, would hurt referee Jose Ramiz Wright whose questionable calls denied Under 17 defending champs, Golden Eaglets, a successful title defence in Canada three months earlier.
READ ALSO: 10th NASS Proclamation: Court Extends Order Stopping EFCC, Others From Detaining Yari
The Brazilian referee watched as Dimeji Lawal headed towards goal after three Soviet defenders were beaten. Just as the Eaglet was about to score, Wright blew for a foul against the USSR. It was in the grand finale, at the Varsity Stadium, Toronto. Nigeria lost through penalty shoot out.
In Concepcion, 27, 000 fans took their seats. Most of them, Chileans and they backed the Flying Eagles. It was a huge disappointment. The Brazilians were three goals up in 31 minutes. The tally increased to four in the second half. A luxury bus driver collapsed and died when the victors were awarded a penalty.
Etim was a shadow of himself in Chile. The Flying Eagles failed to fly and could not win a match. A 2 – 2 draw with Canada and 2 – 0 loss to Italy ended their journey, in the first round.
Later in the year, Etim moved to Belgium.
He was doing so well, crossing from AA Gent to Lokeren (1988 – 1990) and Lierse (1991 – 1992). Then his career crashed. Etim was accused of raping a minor. It was a bad case. Yes, Etim loved women, had cash to burn and drove sleek automobiles. The truth was that the girl lied.
Etim changed base to Turkey before returning to Nigeria to join Eaglecem. Psychologically, the rape case weighed him down. He was unable to prove his innocence and wore that tag of rapist until after 25 years when he was found not guilty.
Isebor relocated to the US in 1990. As a boy, he played some soccer, taking after his dad, Laz Isebor. The younger Isebor and Felix Owolabi gained admission into the University of Lagos in 1978. "Owoblow and I were 'Balubites,' we both came in 1978 as Jambites. Owolabi has a great sense of humour", he told me.
Isebor covered the African Nations Cup in 1990 for Voice of America and West Africa. In the United Kingdom, he worked with Transworld International. The journalist was also with Nduka Obaigbena's This Week magazine and Osa Adun's DBN.
Hakeem Olajuwon and Isebor played basketball together in Nigeria. When they met in America, the Dream accorded him much respect. "I remember I was doing a story on Hakeem when I covered the NBA. He would introduce me to his teammates, first as a former teammate before saying I'm a sports reporter."
Basketball earned Isebor a wife. "It was at the 1980 NUGA Games against the University of Ife. I had my best game. Coach Ganiyu Otenigbagbe was my motivator. My team mates Babs Ogunade and Oyekanmi Idode knew where to get the ball. On a sweet note, my girlfriend, who agreed to marry me three years later, was on the side as a cheerleader.
Dr. Catherine Ekaette Ukut – Isebor passed on in 2007."
Isebor also told me about his middle name Orirsejolomi. "My mother is Itsekiri, who grew up in Ibusa. My mother spoke in Itsekiri to us but Igbo to my father. My last name is an 'Edorized' version of Issebuam. We hail from Ukpai in Issele Uku."
The basketball veteran is into many things. With diploma as an Auto Mechanic, he has a Bachelor's in Politics Science, Master's in Organisational and Human Communications and PhD in Education and Policy.
His children are doing well, all over the globe. From Nigeria to US and across the UAE. Chukwuma, the first son, played basketball. Nicholai is second. Second daughter, Nneka teaches Art in Dubai. Her elder sister is a Geophysicist with Total Nigera.
Etim is into football management and has become a great father too. From youthful exuberance, he adores Udemezue and Keshi, men who corrected him when he was almost untouchable. Maradona still loves cars.