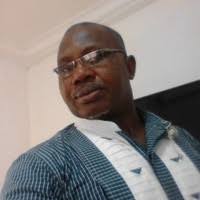 When Enyimba lifted their first continental trophy, it happened thousands of kilometres away from Aba. As defending champions, the Elephants retained the cup in Nigeria but outside their traditional Enyimba International Stadium home ground.
There is an unresolved mystery about losing crucial games in Aba. In 2003, CAF Champions League victory was achieved in Ismailia, Egypt. Enyimba won again in 2004, at the Moshood Abiola Stadium, Abuja where a year earlier, Cameroon defeated Nigeria to snatch All Africa Games soccer gold.
It may be easy to argue that Enyimba won the African Super Cup twice consecutively in Aba. Fact is, the CAF Champions League attracts more honour. The Super Cup is more of a ceremonial fulfilment of all righteousness which is not always played with so much zeal.
New chairman of Enyimba, Nwankwo Kanu, will not forget 2023 in a hurry. In his first match, the team lost at home to Al Ahly Benghazi of Libya. Coach Finidi George got a better result in his debut when he returned from Senegal with a 1-0 advantage over Diambar in the 2021/2022 Confederation Cup.
Losing in the very first round is Enyimba's worst result since they went continental in 2002. The same Ahly Benghazi were beaten 2-1 in Aba in the 2020/ 2021 season and 2-0 at the same venue in that botched 2021/ 2022 season when the first leg in Libya eventually became the second leg and never held as CAF and the hosts, confused Enyimba.
North African teams enjoy good results in Enyimba's backyard. It started in 2004 when Etoile Sportif Sahel of Tunisia were forced to a 1-1 draw. In the semi finals, Esperance of Tunis also got a 1-1 result. The same Etoile were beaten in Abuja for the Nigerians to win the CAF Champions League for the second time.
In 2005, Egypt's Ah Ahly, under Portuguese coach, Jose Manuel defeated Enyimba 1-0. In 2009, the Egyptians came again in the CAF Champions League semis and left with a barren draw. That was the year Enyimba's Stephen Worgu emerged as the Highest scorer with 13 goals.
In 2011, Enyimba had an 11 – match unbeaten run. WAC of Morocco bagged a goalless draw in Aba and that result stopped the Aba Ngwa Boys from romping into the finals. Coach Okey Emordi quit, for the second time, thereafter.
READ ALSO: 16-Month-Old Baby Killed In Bauchi School, Organs Removed
Enyimba 0, Al Hilal of Sudan 0, was the outcome of their CAF Champions League game in the 2019/2020 season. The 2004 champions were thus relegated to the Confederation Cup. Another draw, 1-1, was good for Hassania Agadir of Morocco.
In the 2016, Enyimba lost at home to Zamalek, although home was Port Harcourt. Two years later, Raja Casablanca stunned their hosts 1-0 in Aba. In the 2021, Pyramids of Egypt went away with a 1-1 draw.
It is interesting that the North Africans did not infect Enyimba with Aba Bad Luck. That stain was inflicted by Petro Atletico of Angola in 2004. The visitors picked a 1-1 result. Coach Miroslav Urukallo abandoned the team.
Okey Emordi took over and in the second leg, Enyimba beat their hosts 2-1 in Luanda. They moved on to defend the cup successfully. It was on the way that Etoile also earned a 1-1 draw in Aba.
If Petro Atletico forced Enyimba to play a first international draw in Aba, Africa Sports of Cote d'Ivoire turned out to be the first to beat the Elephants at home. It also happened in 2004.
The defending champions first played in Abidjan where they trounced Africa Sports 3-0. The return leg in Aba turned out to be a shocker. The Ivorians, with nothing to lose, stunned Enyimba 1-0. The goal was scored by a Nigerian, Taofeek Oyasipe.
Enyimba did not expect to lose in Aba to Real Bamako of Mali in the 2014 Confederation Cup but it happened. The Malians won 2-1. The losers did better in Bamako winning 1-0, a result not good enough to qualify them for the second round.
Kanu and Finidi won the European Champions League with Ajax in 1996. Their experience was supposed to help Enyimba. Again, Aba did not produce a palatable result. A 4-3 loss in Benghazi in the first leg could not be overturned at home.
It is unfortunate that after crushing North African position to win the CAF Champions League twice, Enyimba have failed to go beyond North African teams afterwards.
Finidi won his only African Nations Cup gold medal in Tunisia. He earned his first World Cup qualification in Algeria. Kanu's first international brace was against Algeria, as an Eaglet.
Enyimba's worst continental result remains the 6-1 drubbing by Ismaili in 2003. The same Egyptian team could not stop the Nigerians from winning the cup exactly where they had lost in one of the group matches.
Enyimba legend, Vincent Enyeama, lost the captain's band in Egypt in 2003. Three years later, he saved three penalties and scored one for the Super Eagles at the Egypt 2006 African Nations Cup.