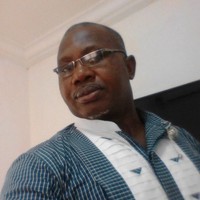 Clubs dreaded him in the late 1980s, he knew his way round the best in Nigeria. Alabi Aisien always came out with something new. Way past 80 years, the man is still witty, forgotten by Nigeria.
Two names have kept Aisien going and he remains grateful. Former Lagos State governor, Babatunde Fashola and Edo State Deputy Governor, Phillip Shaibu offered him pleasant opportunities.
Aisien said: "Thanks to Fashola, he resurrected and invited me to Lagos and honoured me. Shaibu did not look at my age, I am over 80 and he saw something in me by offering me an appointment."
Aisien played football before turning to coaching. Unfortunately, until Fashola and Shaibu came to the rescue, not much followed him.
"We don't honour our heroes. We kill our heroes. I deliberately didn't encourage any of my children to choose football, to experience the disappointment I went through. I am not saying that I was wonderful but I worked hard."
"I was shocked to hear that the gaffer even played for Nigeria. And he did this while working at AT and P Sapele. The man also worked at Imperial Chemical Industry (ICI).Combining soccer and work limited his chances though.
"This is part of the reason for my annoyance. We don't keep records. I was invited to the national camp in 1964 and again in 1965. Godwin Achebe was our captain. Dominic Nwobodo met me there", the coach disclosed.
As coach, Aisien did not bend the rules. For a man who trained in Leipzig, Germany and tapped ideas from Tottenham Hotspurs, he went about the job as a professional.
"Yes, I looked very odd because I stood my ground. This almost caused friction with the Mid-Western State Government. Before they could sack me, I ran away to join Vasco Da Gama, Enugu."
The journey included Vipers of Benin, Eselemo Diamonds, Warri, Water Corporation, Ibadan, Nasco Jets, Jos and Shooting Stars, Ibadan. He also moved to South Africa to join Black Leopards.
"I took Water Corporation to Tanzania and we beat Simba 1-0 to qualify for the quarter final of the African Cup for Champion Clubs(CAF Champions League) in 1977. We beat Hafia 4-2 in Lagos before losing 3-0 in Conakry. I called Adegboye Onigbinde to assist me."
Aisien returned to Ibadan in 1990 to manage Shooting Stars. And for once he had to bend backwards. At the end, that decision made him leave the Oluyole Warriors.
"I went to Shooting Stars on rescue mission. They faced relegation. In the FA Cup semi finals with BCC Lions, I wanted to play Abiodun Baruwa in goal because I knew what BCC, under Amodu Shaibu could do. He had worked with me.
"Taiwo Ogunjobi and some officials begged me to use Ademola Bankole. I understood BCC because we had beaten them home and away in the league. After three hours of begging, I gave in but on the condition that if we lost I would resign.
"BCC won by a lone goal. The ball passed through Bankole's shoulder. I left. It was the team I groomed that went ahead to win the CAF Cup in 1992."
A sound coach, he is sometimes called professor. Aisien talks and dreams soccer. A man of many parts, the gaffer has enough tips to offer.
"If you don't have a set standard, you can't determine your achievement. I could switch from one system to the other. I had a very rough time but I was lucky to have talented players. I was anti compromise.
"I was loaded, not just loaded I could shoot from any angle. A good defence is first offence. I also looked into culture. The Esan are very good acrobats. I relied on that to recruit some of my players."
I was surprised when he mentioned his best game. It was as coach of Uromi Eleven when they defeated Warri Wolves. Losing to Canon Sportif, Cameroonian in 1980 was his worst.
READ ALSO: Fire Outbreak: UNIMAID Bans Cooking In Hostel Rooms
"Uromi Eleven sounded like a village team but I was able to prove a point. One could turn a small team around. Insurance lost to Canon because we did not prepare well. We trained in Lagos while the match was played in Benin."
It was continental engagement that took Aisien away from the Eagles Camp as they prepared for the 1980 African Nations Cup. Isaac Nnado, Carl O'Dwyer and Godwin Etemike stood in until Otto Gloria arrived.
Dan Anyiam and O'Dwyer were his coaches. When Aisien moved to Vasco, Anyiam was supervising teams in East Central State. He had a chat with his former coach to give him breathing space.
Aisien was an all rounder at Hussey College Warri. "I had a very strong background. I was a school boy track and field champion."
The coach played for Amukpe, El Passo, Port Harcourt, Sapele, Warri Wolves, Benin and Western Region team, Rovers.
Another shocker came when Aisien told me his real name. "Alabi is not my real name. I am Michael Eno Aisien. I am a typical Benin man. Ring Road is my Local Government headquarters."