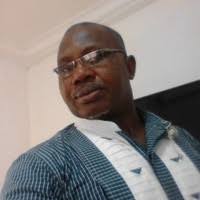 History, they say, never alters much in its texture. This is playing out in the home of Nigerian tennis veteran, Sadiq Abdullahi, as his sons chose basketball ahead of dad's area of recognition.
The senior Abdullahi was one of the big names in tennis in the 1980s when he was national champion three times consecutively and represented the country at the Seoul '88 Olympic Games. His boys, Sadiq, Jnr. and Malik are dunking in the United States.
Malik's Columbus Explorers are the new Florida State high school champions. It is their second time of climbing the podium.
I asked Sadiq Abdullahi why he lost his children to basketball instead of encouraging them to follow their father's tennis footsteps. His defence was more of a journey into the past which was education to me.
Sadiq said: "Sadiq Jnr. and Malik chose basketball, my first love. I was the best centre at the 1977 National Sports Festival. Sam Ahmedu was my point guide. We lost the bronze medal to Johnie Isebor's Bendel State."
Ahmedu later joined the Army where he retired as a colonel. He is better known as the man who moved Dodan Warriors basketball club to greater heights. Dr. Isebor veered into journalism and still holds ground overseas.
Sadiq was such a good player that they found a nickname for him, 'Basket' at St. Paul's (Kufena) College, Wusasa, Zaria.
Love for basketball also affected his performance in tennis at the Kaduna '77 Third National Sports Festival.
"I was seeded numberTwo. I lost to William Ogene of Bendel State in the first round because I had a late basketball game and Willy came back the next day to upset me. Friday Otabor was seeded number One," Sadiq explained.
I reminded him that Felix Owolabi played soccer for Team Kaduna in 1977. They lost the gold medal to Imo State Trojans, captained by ex- Eagles and Enugu Rangers left back, Harrison Mecha. Final scores stood at 2-0.
"Yes, Owo and I are very close. He attended Katsina Teacher's College. I was also into athletics. I was Kaduna State 400 metres champion. Ahmedu was the Triple Jump champion."
Sportsmen and versatility. Nnamdi Azikiwe, was national tennis champion. He played soccer for Lagos Diamond in 1923 and Zik's Athletics Club (ZAC) in 1938. At Storer College, West Virginia, Zik was voted All Rounder in Athletics,1926.
Zik dropped his English name Benjamin because he was denied the opportunity to take part in the 1934 British Empire (Commonwealth) Games. He was also a welterweight boxer and swimmer.
One of Zik's players at ZAC, Albert Osakwe, was a good quarter miler and cricketer. He captained Oxford University against Cambridge University in 1942. Osakwe ended up as a diplomat and was Nigerian Ambassador to Congo in 1966. He escaped death in the July 1966 counter coup.
Titus Okere who turned 94 recently in Kent, UK is the first Nigeria to play professional soccer abroad. He signed for Swindon Town in 1953. 'Diamond Toes,' one of the 1949 UK Tourists was a sprinter and High Jumper as well.
Veteran journalist, Peter Osugo, also known as Pecos, was national 440 yards champion in 1949 as a student of St. Gregory's College, Lagos. He is best remembered as the Team Manager who renamed the national team Green Eagles, from Red Devils.
READ ALSO: FG Hails First Female Commodore, On Elevation, Retirement
Peter Esiri was national Long Jump champion in 1950. He won a silver medal at the Vancouver 1954 Commonwealth Games. He also played soccer for Amukpe Eleven and won a Challenge Cup silver.
Of course, we all remember that Emma Ifeajuna won Nigeria's first Commonwealth gold in Vancouver. Another gold nearly came from the 4x100m quartet of Abdulkarim Amu, Babs Olowu, Edward Ajado and Musliu Arogundade. They finished in 41.3seconds, just like the Canadian team. Photo finish favoured the hosts.
Sunday Dankaro was the second best Triple Jumper in the country, 1950. He also played soccer with his brothers, John and David. John was one of the 1949 UK Tourists. Sunday later became NFA chairman.
Another UK 1949 Tourist, ATB Ottun, Rock of Gibraltar, was Hop Step and Jump champion in 1952. Unfortunately, he committed suicide at the Lagos Lagoon out of frustration after studying abroad.
One time national welterweight boxing champion, Suleman, better hailed as ' Small Montana' played for the national soccer team as well.
Goalie Emma Okala played Table Tennis for East Central State. Another , Joe Erico won bronze for Lagos State in High Jump at the Lagos '73 First National Sports Festival. Super Falcons star, Nkeiru Okosieme played Table Tennis for Imo State. Her dad, Cyril was pioneer goalkeeper, Enugu Rangers. Her brother, Ndubuisi played for Green Eagles.
Richard Owubokiri was a good volleyballer at Okrika Grammar School until coach Monday Sinclair spotted and turned him to a top class footballer. Chioma Ajunwa, the country's first Olympic Games gold medalist was at the FIFA Women's Championships, China '91 as a Super Falcon. She is a good boxer too.
As the Abdullahis continue with basketball, I begin to wonder why the children of our sports veterans living in America are so much in love with the sport.
Godwin Ogbueze captained Nigeria Academicals in 1972. His son, Braxton played for the national basketball team, D'Tigers. Dominic Ezeani won All Africa Games gold with the Green Eagles in 1973 and captained Rangers to their first Challenge Cup victory in 1974. His sons, Dominic Jnr. and Jason took to basketball.
Sam Onyeaka was African Winners Cup champion with the Flying Antelopes in 1977. His son, Kevin played basketball for Pennsylvania State University.