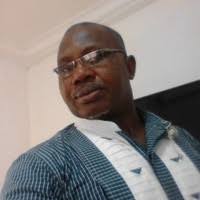 Camerounians will live to remember Emmanuel Anthony Oguejiofo Okala as one goalkeeper that made them cry severally and remained shoulders above their soccer teams. Only once did the legend lose to Cameroun and it was after full and extra time. Before that stain, he tormented the Indomitable Lions in Yaoundé, stopped Canon Sportif in Lagos and dismissed Tonnerre Kalara in Calabar.
Okala's first encounter with the Indomitable Lions was in a 1974 Yaoundé friendly. The Green Eagles defeated their hosts 1-0. Other members of the Nigerian squad included Harrison Mecha, Nathaniel Adewale, Christian Chukwu, Idowu Otubusin, Musa, Philip Boamah, Kenneth Olayombo and Mohammed Lawal. The rest were John Nwadioha, Haruna Ilerika and substitutes, Mike Okotie, Jossy Dombraye and Yakubu Mambo.
The Camerounian strike force of Roger Milla, Eugene Ekoule, Djombi, and Ama found it most difficult to put the ball past Okala. Even when Doumbe Leah, Bahoken and Machongo joined the attack from the rear, the Nigerian keeper was unbeatable. The introduction of Gregoire Arantes Mbida made no difference. The only goal conceded was by Keeper Mballa.
At the Algiers '78 All Africa Games, the Lions were in the same Group B with Eagles. Okala was in goal again and the Camerounians needed a win to qualify for the semi-finals. They remembered that Nigeria were defending champions and Okala was in the team that won gold at the Lagos '73 All Africa Games. The game ended goalless. Nigeria later advanced to the grand finale losing narrowly to hosts Algeria.
The 1978 encounter came a year after Okala had turned Camerounians into day dreamers. On April 16, 1977, the first international match at the new Calabar Stadium was between Tonnerre Kalara of Yaoundé and Enugu Rangers. Tonnerre had won the first Africa Winners Cup in 1975 but lost it to Shooting Stars, Ibadan in 1976. They came with Roger Milla. The Flying Antelopes gave them a 5-1 drubbing as Okala's face seemed to put Milla in a deep blue funk.
Later in the year, another Yaoundé side, Canon Sportif, confronted Rangers in the finals of the third Africa Winners Cup. That was the top club in Cameroun at the time and had won the Africa Cup for Champion Clubs [today's CAF Champions' League] in 1971.
The first leg was decided in Lagos. Rangers were merciless, trouncing the visitors 4-1. Their goalkeeper was Thomas Nkono. He was forced to visit the net so often as his defence succumbed to the fire power of the Flying Antelopes. With Sam Onyeaka, Nwachukwu Onyekwelu, Chimezie Ngadi, Aloy Atuegbu and Emma Merenini in top shape, Okala had little to worry about.
The return leg at the Stade Omnisport, Yaoundé was billed for December 4, 1977. Canon were so sure the first leg advantage would be erased. After all, they were not Tonnerre who could not cancel the same margin when they fell to Shooting Stars in 1976. Canon meant firepower, yes, it was 'Canon Kpakum'.They apparently did not know that Rangers had many ex -Biafran soldiers. Coach Godwin Achebe, the 'Ide' himself was even an Instructor at the Biafran School of Infantry.
Canon started well and were leading with a goal when the referee called off the match. There was down pour, the field was turning into a swimming pool. The fans were not happy that the rain gave the visitors a breather. The match officials knew that if they allowed the game to continue, it could only pass for a water polo match. Both teams were asked to come back in 24 hours.
The hosts still bubbled with confidence. Canon had scored 18 goals in six matches on the way to the finals. They gained a walk over against Red Star of Congo in the first round. Rangers had played eight games and could boast of nine goals. Canon did not score less than two goals in Yaoundé. They defeated SC Bissau 7-1, silenced Kadiogo 4-1 and hit El Itihad 2-0.
Achebe stuck to his formation of Okala in goal with Charles Adimora, Nnamdi Anyafo, Vincent Chika, Christian Chukwu and Ignatius Ilechukwu as defenders. In the mid field, he opted for Aloy Atuegbu, Christian Madu and Ogidi Ibeabuchi. Sam Onyeaka and Nwachukwu Onyekwelu were attacking. Francis Nwosu later came in for Chika while Emma Merenini replaced Onyeaka.
READ ALSO: Sport Flakes: Again, China Moves Tokyo Olympic Games
Canon , founded, in 1930 were 40 years older than Rangers. The opposition could not escape defeat, so the Camerounians thought. Onyekwelu had scored in the Lagos first leg. Known as 'Igariga' he was huge and powerful. While the hosts were settling down, the bulky attacker fired a shot from close to the center circle. Nkono did not see it. He heard his net shake. Canon got one goal too.
Then it became tough. Okala refused to be beaten. Mbida tried his best. Jeane Manga Onguene put in everything. The goals were denied by the giant between the Flying Antelopes' post. Theophile Abega, the 'Doctor' could not sedate Okala. They found him a hard nut to crack. Yaoundé fans thought there must be something about the Nigerian keeper. The match ended 1-1, Rangers lifted the Cup.
Canon could not bear that loss. They claimed that Rangers would not have won if there was no Okala. It became a big issue. Cameounians swore that Okala was a Camerounian who chose to play in Nigeria and they were ready to bring him back to their country to man the posts..
YBlaming them was not the best way out. There are Okalas in Cameroun. The first Foreign Minister of Independent Cameroun was Charles Rene-Guy Okala. He was Ahmadu Ahidjo's man and best remembered as the man who stood up at the United Nations in 1961 to speak against British Northern Cameroun [Adamawa Province] joining Nigeria. Like Emma Okala, Charles Okala was a Roman Catholic.
His daughter, Nicole Okala Bilai, is the first Camerounian woman to lead a political party and she is today, a Senator. The lady has gone round jobs, from acting to modeling. Like Emma Okala , she was born in May.
Okala is also the name of a town in Cameroun. It is in the Centre Region. One of their famous footballers, Elie Onana Eloundou was born there. There was also President of that country's Table Tennis Federation, a man known as D. Okala. Many were convinced that the man who punished Canon was indeed one of them, the defeat was that painful.
Okala returned to Yaoundé with Rangers in 1978. It was the semi finals of the prestige Africa Cup of Champion Clubs and foes were Canon. It ended goalless in the Lagos first leg. In Yaoundé there was heavy rain again but the referee refused to stop the match, another barren draw. Both teams went into penalty kicks. Canon won 6-5. That was the only time the Camerounians enjoyed a better hand.
With Okala out of the way, Canon were unstoppable. They won the CAF Champions League in 1978, lifted the Africa Winners Cup in 1979 and grabbed the CAF Champions League again in 1980.
Okala must have had a good laugh. One of his younger brothers is Charles, but did not last long in soccer as a goalie. Patrick was going to step into his brother's shoes. He played in the grand finale of the Cote D'Ivoire '84 Africa Nations Cup. Nigeria lost 3-1 to Cameroun. At last Milla and Abega had beaten Okala but not Emmanuel. In 1988 and again in 2000, the Indomitable Lions defeated Eagles to win the Nations Cup.
Emma Okala put Cameroun in his gloves all through his playing career. He was voted African Footballer of the Year by African Sports Journalists Union in 1978. Okala conquered Cameroun. When he quit, Nkono heaved a whiff of fresh air and attended three World Cups.