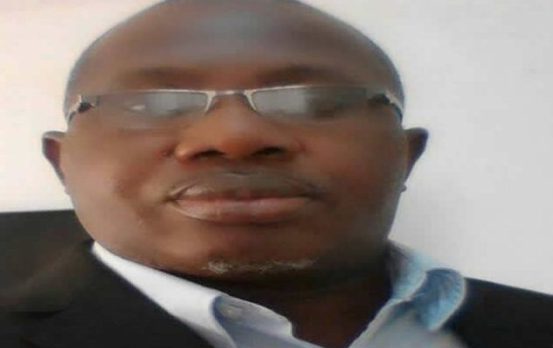 This is not Greek History, we are discussing Nigerian football, which drew quite some historical names between 1973 and 1986. East Central State Spartans came in 1973, won the National Sports Festival gold twice before giving way to Imo State Trojans in 1977.
Trojans, like Spartans before them also grabbed the National Sports Festival gold twice in succession and were going for a third in 1981 but new rules with its technicalities saw them losing out to the Ogun State senior soccer squad.
There was a name behind the foundation of the Spartans and Trojans. Jerry Enyeazu could have been impressed with the Greeks because he attended the Olympics as coach of the Nigerian Athletics team. It is to his eternal credit that many teams were set up. They are East Central State Spartans, Enugu Rangers, Imo State Trojans, Spartans of Owerri, Enyimba of Aba and Grasshoppers Handball club, Owerri.
ECS Spartans were assembled for the First National Sports Festival, Lagos '73. Coach Dan Anyiam took the team to Nsukka as they prepared. Players were drawn from the two big teams in Enugu: Rangers and Vasco Dagama. Most of the boys were members of the team that won the Adebajo Cup for Nigerian Academicals in 1971.
Christian Chukwu, Godwin Ogbueze, Dominic Ezeani and Keneth Ilodigwe belonged to Rangers while Patrick Ekeji, Obed Ariri and Ahamefula Umelo came from Vasco. They were joined by older stars like Captain Dominic Nwobodo, Emmanuel Okala and Keneth Abana.
Spartans qualified for the senior soccer final and really gave Yankari Bulls of North- Eastern State a drubbing. Grand finale opponents, Mighty Jets of Jos, had won the first National League in a most dubious manner in 1972. With the backing of the NFA, Jets were declared champions even when Rangers had an outstanding match against Octopus of Port Harcourt.
There was no Challenge Cup in 1973 because of the All Africa Games. Some of the Rangers players were part of the Green Eagles team that won the soccer gold of the Second All Africa Games. Jets had Ismaila Mabo, Olayiwola Olagbemiro, Jide Dina and Sule Kekere, wonderful players, anytime. Rangers were Challenge Cup finalists in 1971. They lost to Shooting Stars. Jets also lost in the 1972 finals, to Vipers of Benin.
It was an epic final at the First National Sports Festival. Earlier in the year, Okala, in goal for the Green Eagles was injured very early after colliding with a Guinean opponent. Nigeria lifted the gold. Against Jets, Okala was the hero. Spartans were one goal up when Jets earned a penalty. Okala showed why he was the best when he saved the resultant kick. Jets lost 1-0.
In 1975, ECS Spartans defended their soccer gold successfully after beating Lagos State in the finals. Enugu Rangers would go ahead to emerge double champions after winning the Challenge Cup and National League. They had done same the previous year beating Mighty Jets 2-0 in the Challenge Cup. It should be noted that Jets represented Benue Plateau at the 1973 National Sports Festival.
READ ALSO: SPORTS FLAKES: HOW OVER WEIGHT COST OBISIA WORLD TITLE
Gen. Murtala Mohammed created new states in 1976. ECS was divided into Anambra and Imo States. Enyeazu was in Lagos as Director of the National Sports Commission [NSC]. Imo State governor, Commander Ndubuisi Kanu, wrote a personal letter to Enyeazu pleading with him to come over to Imo with his magic wand.
Purely, it was demotion. Enyeazu would leave his job at the national level for a state job. He did not see it that way. The man accepted to honour Kanu. Enyeazu moved nearer home.
He established two soccer teams for the state: Spartans of Owerri and Enyimba of Aba. ECS Spartans had ceased to exist. That was how Spartans of Owerri emerged. When Enyeazu found out that many players came over to Owerri and could not all be absorbed by Spartans, Enyimba appeared.
Trojans of Imo State, captained by ex-Eagles and Rangers left -back, Harrison Mecha, stormed the Kaduna '77Sports Festival. Players were invited from Spartans and Enyimba respectively. Dan Anyiam had moved from Enugu to Owerri.
Umelo was in goal.Some of his Enyimba pals like Peter Mgbachi and Ikechukwu Madukairo made the team alongside the Spartans bunch of Okey Nwaiwu, Peter Erege, Kevin Onwana, Leo Nkwocha, Amadi Nwokocha, Alphonsus Dike and Sidney Ugorji.
Trojans won the soccer gold medal following a 2-1 victory over Kaduna State. The two goals were scored by George Okoro. One prominent member of the Kaduna team was Felix Owolabi. That was what exposed him to buyers from Shooting Stars. And from Ibadan, Owoblow was invited to the Eagles camp.
Trojans returned at Oluyole '79 and defended their gold successfully after thrashing Bendel State 3-0 in the finals. They were led by Kelechi Emeteole and opposition goalie, Fitting Amenawon, would live to remember Godwin Agbarakwe for making him look so ordinary.