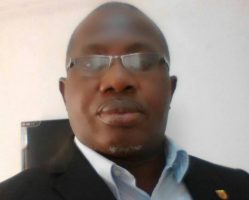 Maradona is the sobriquet attached to General Ibrahim Babangida. Sure, he played soccer as a defender at Provincial Secondary School, Bida and was known as Block Buster. The man did well in cricket, hockey and athletics.There is the boxing side of IBB. Interesting.
As a young officer in Ibadan, Babangida went into pugilism. At that time the Army was blessed with good boxers, many of them his seniors. Tim Onwuatuegwu was exceptional even as a member of Intake 27, Royal Military Academy, Sandhurst. He could knock out all his mates including Murtala Mohammed, Chris Anuforo,Mohammed Shuwa, Iliya Bisalla and Ibrahim Haruna.
Yakubu Gowon also was a strong amateur boxer who distinguished himself in competitive football and hockey. He later fell in love with polo. Horse riding meant a great deal to many of the Sandhurst trained officers.
Babangida's boxing master was Abraham Tonica, better known as the 'Assassin '. The Ibeku, Umuahia boxer taught his ward the rudiments of the sport. Jabbing, ducking, footwork and all the jargon. In the course of training, teacher could have turned his student to a punching bag, to make him grow stronger.
Tonica was a tough prize fighter and ruled the Light Heavyweight division locally even in his forties. Lat Darasin and Billy Savage lived under his shadow until the muscles waned.
The only man who diminished the 'Assassin ', was world champion Richard 'Dick Tiger' Ihetu.. In one of their fights, Tonica was so punished by his superior that he screamed: " Ibeku oo, ihea obu aka mmadu ka obu igwe"(Ibeku is this hand human or an iron fist?).
IBB fought on the Nigerian side during the Civil War while Dick Tiger and Tonica found themselves on the side of Biafra. The former spent time in the United States, promoting the Biafra cause. He dropped his British Royal honour in protest of the role played by the United Kingdom.
Babangida saw battle at Nsukka, Okigwe and was injured at Uzuakoli. His friend and course mate, Mamman Jiya Vatsa, took over command after the wound that would later become radiculopathy. I guess many remember his medical trip to France in 1987.
At the end of the war Babangida was moved from Afikpo to Umuahia as Commanding Officer,44 Battalion. His first son, Mohammed, was born there in 1972.
IBB paid his boxing teacher a visit and the memories have not departed from Tonica's family. He seized all laurels won by the prize fighter and has failed to return them. The 'Assassin' tried all he could to make his friend forget the war and cried out when Babangida became military President.
IBB did not depart from boxing even as military ruler. In 1986, he was at the Dick Tiger Memorial tourney organised by one time world heavyweight wrestling champion Chief Michael Okpala's Power Mike promotion. Babangida graced the occasion with his son, Mohammed.
Dick Tiger's wife, Abigail Nwaubani, did not forget that honour until she passed on less than a decade ago. She had complained about government's failure to invite her to the 1973 All Africa Games in Lagos.
Babangida loves Umuahia though and showed it. When he created Abia State on August 27, 1991, it became the capital.When he toppled Gen. Muhammadu Buhari in 1985, he sent an Umuahia man , Emeka Omeruah, to Anambra as governor. Minister of Finance, Dr. Kalu Idika Kalu was from Umuahia Senatorial zone and was elevated from Imo State to the center.
In 1985, IBB picked Commodore Ebitu Ukiwe, from the old Umuahia Senatorial Zone as the Chief of General Staff. On August 26, 1986, Commander Amadi Ikwechegh from the same zone was appointed Imo governor. Ikwechegh was Ukiwe's ADC as the second governor of Niger, Babangida's state. When Benue governor, Yohanna Madaki, was dropped in September 1986, IBB chose Ishaya Bakut whose wife, Ijeoma, was from the old Umuahia axis as replacement.