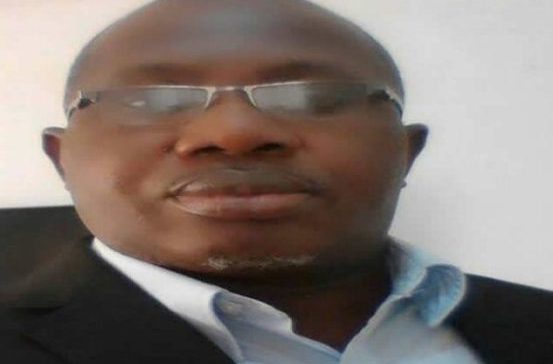 General Yakubu Gowon was a good boxer during his cadet days in Anzio Company, Royal Military Academy, Sandhurst, United Kingdom from May 1955 to December 1956. He took part in different competitions while undergoing training.
Field Marshal Idi Amin was more active in the ring than Gowon. The former was the undisputed Light Heavyweight boxing champion of Uganda between 1951 and 1960. Like Gowon, Idi Amin led a coup and became military ruler. At the time the Nigerian assumed office in 1966, the Ugandan was Army chief under Milton Obote.
Gowon received terrible blows in Kampala. It started under Obote and culminated in his exit under Amin. In war time, in peace time, Uganda was a nightmare to the Nigerian leader.
In May 1968, during the Nigerian Civil War, Commonwealth Secretary General, Arnold Smith, arranged a peace deal which was initially billed for London but was eventually held in Kampala. The Biafrans were led by Sir Luis Mbanefo, their Chief Justice. Minister of Information, Tony Enahoro, led the Nigerian delegation.
As the conference, tagged Kampala Peace Talks, progressed, Mr. Jonathan Banjo, a Confidential Secretary on the Nigerian team went missing. His body was discovered several days later, decomposed, near a stream outside the Ugandan capital. The Nigerians believed he was abducted and murdered by agents of the Biafran government.
Another top official who worked at the Foreign Affairs ministry was lucky to escape. He was attacked and dragged towards a waiting car before he miraculously freed himself and ran for dear live. That was the time Biafran commandos were being trained in Tanzania, the first country to recognize the breakaway region.
Uganda hosted the Africa Union Summit in 1975. Obote had been overthrown by Amin. Gowon was still in power and led the Nigerian delegation. Just before the Nigerian leader left Lagos, his Minister of Communications, Brigadier Murtala Mohammed, also flew out of Lagos, to London.
READ ALSO: SPORTS FLAKES: PLEASE, GHANA MUST NOT GO
During the Summit, precisely on July 29, 1975, Murtala sacked Gowon and assumed office. His flight was the only one allowed into the country after the coup. That was exactly nine years after both officers drove General Johnson Aguiyi-Ironsi from power. One of the subalterns who killed Ironsi, William Walbe, was also in Kampala as Aide de Camp [ADC] to the deposed leader.
Murtala was known more for tactical blunders during the Civil War yet he believed Gowon was weak. At Sandhurst, one of Murtala's course mates, Tim Onwuatuegwu, was the best boxer. He survived the war but was eliminated before the formal surrender.
Murtal remembered his Sandhurst buddies: Iliya Bisalla, Ibrahim Haruna and Muhammed Shuwa, in appointments. He did not forget those who helped Gowon to power. Yakubu Danjuma became Army Chief. Martin Adamu assumed position as one of the General Officers Commanding [GOC].
Amin was worried when news of the coup reached him. Gowon stood up, went to the Ugandan leader and assured that there was nothing to worry about. Gowon saidsaid: " I sensed I would fall."
Gowon was born in 1934, nine years after Amin whose birth place in 1923 was Koboko. The Nigerian leader believed in the power of horse whip which Nigerians call 'koboko'. When Lagos traffic seemed uncontrollable, he went for an officer, Paul Tarfa, who used koboko on drivers.
Gowon was not the first Nigerian leader who fell in love with pugilism. Dr. Nnamdi Azikiwe, was also a damn good amateur boxer and ended up as an umpire. It was under Zik that Nojeem Maiyegun, a boxer, won the country's first Olympic medal. Richard 'Dick Tiger' Ihetu, became the first African to reign as world champion in two weight categories.
According to Zik: " Tact and diplomacy are essential attributes of leadership. As a boxer, I was taught to protect any vulnerable part of my anatomy from injury and to time my attack so as to deliver it in all its intensity and land the pay-off punch with a knock-out blow with paralyzing effect."
Other great leaders who went into boxing included Nelson Mandela, Teddy Roosevelt and Dwight Eisenhower. Mandela conquered apartheid. Roosevelt took America beyond the United States and Eisenhower turned out to be a successful general in warfare and diplomacy.