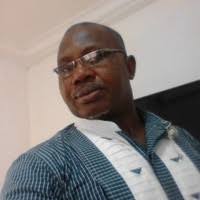 Enyimba's jinx breaking CAF Champions League victory in 2003 came to many as a huge surprise. Here was a team that suffered a 6-1 drubbing in the first group match. Captain Justus Eka followed the Elephants to the same venue where they were humiliated and what came out of that trip was Nigeria's first ever Cup triumph in the premier continental competition.
What Enyimba and their supporters did not know was that Eka was not flying winners to a competition for the first time. In 1996, the Nigerian contingent to the Atlanta Olympic Games did not dream of a gold medal. The country's best at the time was silver. In a pleasant twist, the country won two gold medals. Chioma Ajunwa and the Dream Team made the country proud.
I was part of the trip to Egypt in 2003 when Enyimba lifted the CAF Champions League crown in Ismailia after a 2-1 aggregate victory over Ismaili. There was nothing to suggest that one of the pilots was filled with luck. I did not even notice him until we were on our way out of the Cairo airport some hours after that memorable game.
My attention was drawn to Eka by Flight Commander, Captain Sunny Arome. He was pilot of the ADC flight that conveyed us to Cairo. The former was the co-pilot. Crew members included Flight Engineer Oboa, Sunny Ikhalea, Adefolabi Ogunnaike, Eton and Agbebi. As I tried to chat them up, I was introduced to Eka by the pilot.
"He is prophetic," Arome said of Eka. "Before we took off from Lagos, he told me Enyimba would win the Cup."
Eka took over from there." I was so sure Enyimba would win. I had that kind of 1996 feeling when our Nigeria Airways flight took Chioma Ajunwa to win Nigeria's first Olympic medal. Then I was the co-pilot just like I am here."
It was remarkable that just like many did not give Enyimba a chance against Ismaili, millions of Nigerians did not even see Ajunwa as a serious contender in Atlanta. The last time Enyimba traveled to Ismailia, they were battered 6-1. Keeper Vincent Enyeama also lost the skipper's band after that dismal outing. Chioma had been banned in 1992 for using methylandenome and codeine. Her ban was lifted about two months to the Atlanta Games.
Enyimba's trip to Egypt was dramatic. The boys trained in Kano but the ADC flight, paid for by Governor Peter Odili of Rivers State, to convey them to Egypt took off from Lagos. It left for Kano on Wednesday Decemeber 10, 2003, carrying journalists and members of the Supporters club. The aircraft touched down past 5p.m.
Sports minister, Col. Musa Mohammed who was supposed to lead the delegation could not make the trip because he lost his daughter. He sent his Special Assistant and Secretary of the Pro League, Salisu Abubakar. NFA Chairman, Alhaji Ibrahim Galadima, joined the flight just as the players boarded. The trip to Cairo would take four hours.
However, it took longer. Forty minutes to landing, Capt. Arome announced that he got in touch with Cairo and was informed that the weather was terrible. The best alternative was to land in Asyut, a desert town, 200 miles South of the Egyptian capital. He obeyed the control tower and landed as advised.
READ ALSO: Sports Flakes: Why Burkinabes Rejected Yoruba Players
What followed scared some of us. For three hours, passengers remained on board. Through the window, one could see more than a battalion of soldiers. None of them came close to the plane. My Geography haunted me. I could not distinguish Asyut from the Sinai. I hoped we had not been forced to land in enemy territory for the place was a Militarized Zone.
Just as we were getting restless, the pilot announced that he had been given the green light to proceed to Cairo. We made it in about 40 minutes. At the airport, our hosts appeared so nice, offering us what they called malarial drugs. Another flight from Port Harcourt, Fresh Airlines, carrying Enyimba supporters and donated by Governor Diepriye Alamieyeseigha of Bayelsa State also arrived. Yet another aircraft, a jet, brought Abia State Governor, Orji Uzor Kalu and his Lebanese friend, Ronald Chagouri.
Enyimba had qualified from their group with Ismaili before both sides progressed to the finals. The first leg in Aba ended 2-0 for the hosts. Ismaili were so sure they would win the trophy, by hook or crook. They hatched plans to achieve that. The Nigerians also played pranks. Accompanying journalists were presented as Enyimba and taken to one ancient 10-storey reservation called As Salam Hotel.
Egyptian fans crowded the hotel, disturbing the peace and sleep of guests while plain clothes security watched. They thought they were tormenting Enyimba. Just before dawn, they realized that the players had been taken to another part of the town by Nigerian Diplomats. Enyimba slept well while journalists and supporters drank and danced at As Salam Hotel.
On match day, Enyimba lost 1-0 but won the cup 2-1 aggregate. Hell was let loose. Egyptian fans attacked the Nigerians and one fan died. The Cup presentation ceremony was delayed and when hurriedly done afterwards, Kalu hid the cup in a blanket and escaped to the airport. His Lebanese friend overheard in Arabic when Ismaili officials talked of seizing the trophy.
Enyimba players did not return with the cup. Kalu did. He first flew to Lebanon before returning to Nigeria. When someone asked Ndidi Anumnu about the crown, he jokingly replied; "Action don carry him cup".
Ajunwa's case was similar. She was surprised when told that officials entered her for the Long Jump event. Her concentration was the sprints. Even Sports minister, Jim Nwobodo, did not acknowledge her when he was addressing other members of the contingent. She failed in her preferred area and made a jump of 7.12 metres to win gold. She beat stars like Fiona May and Jackie Joyner-Kersee. In the next 48 hours the Dream team won Africa's first soccer gold.
Co-Pilot Justus Eka did not forget Atlanta. That feeling came again in Ismailia. I do not know where he is now. Maybe, the NFF should look for him if they want Nigeria to win the World Cup in 2022.