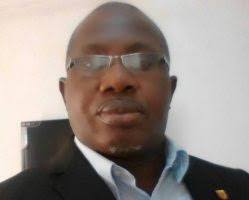 Emeka Ezeugo changed perceptions about India when he was invited to Green Eagles camp in 1986. Leventis United, the leading club in Nigeria were humbled by East Bengal in the Indian Football Association (IFA) Shield.
Ezeugo got a brace in the 3-1 victory over Leventis. His performance impressed the Nigerian contingent led by Chief Jonathan Ogufere, who was on the board of the NFA. It was just enough to earn the player call up to the national team.
On the way to the USA '94 World Cup, I got talking with the star who was known as Destroyer in his Eagles years. We met in Pointe Noire, Congo after Rashidi Yekini's goal gave Nigeria a 1-0 victory over the Red Devils.
Ezeugo recalled : " I was invited to play for Nigeria in 1986. Leventis participated in the India Football Association Shield and my team, East Bengal, defeated them."
It sounded strange that Leventis, Nigeria's best could be beaten by a team from India. The much many knew about India was that soccer was not attractive there since they were not allowed to take part in international competition.
That impression was wrong and Ezeugo's goals did the magic. He said : " The IFA Shield attracted teams from Argentina, Paraguay and other countries. East Bengal beat Leventis 3-1 and I scored two of the goals. Friday Ekpo scored for Leventis and after that match, I was invited to the Eagles camp."
Leventis ended the season as double champions. In 1985, they took Africa by storm and were so close to the Winners Cup until Al Ahly, Egypt edged them out narrowly in the finals. The Ibadan team did not lose a match prior to the semis against Leopards of Kenya.
Ahly had lost a game as early as the second round, to Tanzanian club, Simba. Leventis, managed by Dmitris Theophanis, enjoyed the services of superstars like Andrew Uwe, Wole Odegbami, Edward Ansa, John Benson, Uwem Ekarika, Bunmi Adigun, James Etokebe and Ekpo.
Ezeugo's first major competition was the Seoul '88 Olympic Games. Nigeria performed poorly after a 4-0 drubbing by the Brazil of Romario. Australia and Yugoslavia completed the damage.
It was not a sour story at the end. Ezeugo won the Nations Cup with Super Eagles in 1994. He also made it to the World Cup in the United States.
His record as a wandering star still stands. He served in Africa, moved to Asia, played in Europe, tried North America, crossed over to South America before journeying back home to mother Africa.
It all began at Nigerian Breweries Aba after Ezeugo left Methodist College, Uzuakoli. From there, the next move was to Enyimba. What took the footballer to India was education. A degree in Economics from Punjab University completed the story.
Then East Bengal opened more doors. From the Red and Gold Brigade, he gravitated towards Bangladesh to join Mohammedan Sporting. Ezeugo played for Lyngby and Aalborg in Denmark, Kipest Honved, Hungary and Estudiantes de Medicina, Peru.
In the United States, he played for Alshy before teaming up with Wolves. The Destroyer also tried his legs in Saudi Arabia and Spain respectively before a traffic accident in Nigeria dimmed future prospects.
Coaching was alluring and the globe trotting continued. Deportivo Municipal, Peru, Mohammedan Sporting, Churchill Brothers, Mohun Bagan and East Bengal, Ezeugo was there. When he headed back home, there were jobs, from Abia Warriors to Heartland.
Ezeugo was able to prove to Nigerians that football in India was not magic. The Indians qualified for the World Cup as far back as 1950 when his own country had not joined FIFA. India qualified because all opponents withdrew.
READ ALSO: We Need All Stakeholders For True Reconciliation —APC Caretaker Committee
It was even more hilarious that India did not make it to Brazil '50. The unofficial reason was that the players were not used to soccer cleats and would not be allowed to play without them. What stopped the players was that IFA was unable to raise enough funds to ship the team to South America.
Brazil ' 50 was interesting, without India. France also pulled out, Argentina did not like the Brazilian FA and refused to participate. Scotland stayed away and Germans were barred.
USA defeated England 1-0 and when an English reporter sent the result, the home press gave it 10-0 to the Lions.It sounded unbelievable that America would defeat England. Hosts Brazil lost in the final to Uruguay at Maracana.
Ezeugo was not the first Nigerian to play in India. Chima Okorie blazed the trail when he joined Chandigarh in 1984. By 1998, he had scored 235 goals playing for Mohammedan Sporting, East Bengal and Mohun Bagan respectively.
Uga Okpara, who won CAF Champions League twice with Enyimba moved to India and emerged the I League's Best defender in the 2012/2013 season. Steven Abarowei, Friday Elaho, Julius Akpele,Edward Ansa and Kalu Uche were there too.
Two other Nigerians created more records. Odafe Okolie, won the Golden Boot, four years consecutively, 2006-2010 playing for Churchill Brothers. Ranti Martins was top scorer for six seasons.
Even World Cup players turned to the I League. Bartholomew Ogbeche joined Karala Blasters from North East United. Black Stars of Ghana skipper, Asamoah Gyan was at North East United in 2019/2020.