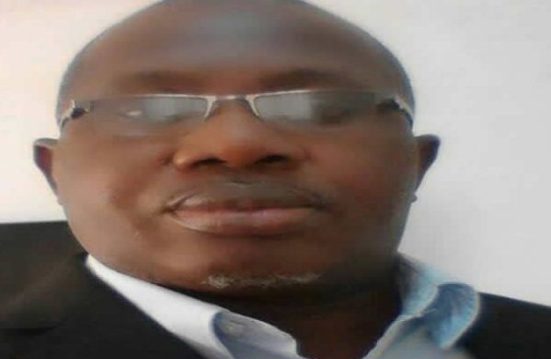 Miracle makers Flying Eagles, got giggling just before their Saudi '89 semi finals game with the United States in Jeddah. Wearing jersey number 11 for the opposition was a player known as Gerard Lagos. The striker was a student of the University of Wisconsin, Milwaukee and his job was to torment keeper Emeka Amadi of the University of Nigeria Nsukka.
The Flying Eagles had become the attraction of the tournament after coming back from the dead to qualify for the last four at the expense of the Soviet Union. It was in Dammam. With less than 20 minutes to time, Russia led 4-0. Then things started happening. Nigeria drew level before full time. The match went into penalty shoot out, after extra time. It ended 5-3 in favour of Tunde Disu and his boys.
Against the Americans on February 28, 1989, there was nothing to fear. The first stanza ended goalless. Lagos could not breakthrough the Nigerian rear. His goalie, Kasey Keller, was in top shape. It was on a day Phillip 'Zanza' Osondu, Most Valuable Player of the Canada ' 87 FIFA Under-17 championships started from the bench.
Osondu was introduced in the 22nd minute for Tony Emoedefu. He made no difference and was in turn pulled out a minute to regulation time for Jimoh Balogun. The man who destroyed the Americans was Mutiu Adepoju. His brace in the second half sealed the game. And the winner was out of this world. A perfect late minute header reduced the stubborn Keller to a pupil who was humbled by his Headmaster.
Lagos could not score. The equalizer came through a penalty kick. Lagos was withdrawn in the last minutes by coach Bob Gansler. God did not save America even when they blew hot and cold. Yes, the Yankees paraded two stars whose names sounded inclement: Steve Snow and Michael Burns. Nigeria won 2-1. The Flying Eagles got a silver at the end after slumping to Portugal.
After studies, Gerard Lagos played for Minnesota Thunder and retired at 33, in 2001. Keller moved on to enjoy a splendid career in the English Premiership and like Adepoju, played at the World Cup.
Another player who bore the name of a Nigerian town, came calling later in 1989. Valerie Ondo was part of the Gabonese national squad that played in the same Italia '90 World Cup qualifying group with Nigeria. In the Libreville leg, National Azingo defeated the Eagles 2-1. That was the day Clemens Westerhof sneaked into the stadium to watch Eagles for the very first time.
The Gabonese were captained by Francois Amegasse. Missing was their most experienced player, Pierre Aubame Yaya. Also missing on the Nigerian side was Richard Daddy Owubokiri. Ondo knew both senior players were once team mates at Laval, France. Aubame Yaya is the father of Arsenal star, Pierre Aubemeyang.
Kalaba is a community in Bayelsa State. During the Russia 2018 World Cup qualifiers, Chipolopolo of Zambia came with Rainford Kalaba. He had won the Nations Cup in Nigeria's absence at Gabon/Equatorial Guinea 2012. When the Zambians faced Nigeria at South Africa 2013, Kalaba and his mates were lucky to escape with a 1-1 draw.
Alaba market is known for electronics. There is an Austrian player known as David Alaba. This Alaba played for Bayern Munich. Curiously, he is neither Austrian nor German. The young man is a Nigerian. His dad George, a disc jockey [DJ] left our shores for Austria where he met, Gina, a one -time Miss Philippines.
David Alaba is their son, born in Vienna, in 1992. At 17 in February 2010, he became the youngest to play for Bayern Munich in a competitive game. At 17 years and 112 days, the same star became the youngest to play for the Austrian senior national team.
Ogun State must hear this. At the European Nations Cup, Euro '96, Turkey was captained by Ogun Temizkanoglu. At least, that name compensated soccer lovers, from Abeokuta to Ilaro, who could not watch the Super Eagles defend the Africa Nations Cup in South Africa, no thanks to sour diplomacy between Nigeria and hosts, South Africa.
Does anyone remember Sylvestre Mbongo? He was a Congolese professional footballer who spent the years 1962 to 1968 in Germany. He later became chairman of his country's football association and member of the CAF Executive committee. Mbongo was born in a town called Okoh. That sounds like Okoh in Anambra State, the home town of Second Republic Vice President, Dr. Alex Ekwueme.
Before Modele Sarafa-Yusuf joined the Nigerian Television Authority [NTA] as a sports reporter, there was a team from Togo known as Modele. The club debuted at the CAF Champions' League in 1967. That was a year before Nigeria took part in the competition through Stationery Stores, Lagos.
When anyone talks of Nike the sportswear manufacturers, let us be reminded that Nike is a town in Enugu State. Former Eagles coach and skipper, Christian Chukwu, is an old boy of Nike Grammar School. Another ex-Rangers captain, Ikechukwu Ofoje, also passed out from the school.
Ada Nwaneri played for the Falcons. Ada is also a town in the United States, the country with the best senior women's soccer team. The Americans have never lost to Nigeria. It could be because Tele -Evangeslist, Oral Roberts was born in Ada, Oklahoma.
Lagos again! This Lagos almost lost his life alongside Franklin Lobos Ramirez, who played for the Chilean national soccer squad. Claudio Yanez Lagos, was one of 33 miners trapped underground for 69 days in Chile nine years ago. They worked at San Jose Mine in Copiapo. It was another miracle that all 33 were rescued while the world watched on television.