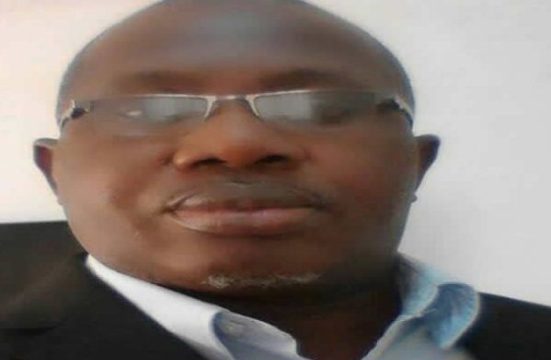 Nigerians need to do some research on Kenya to unearth why their citizens bear similar names. The East Africans won a first Olympic medal, thanks to Wilson Kiprugut Chuma's bronze in the 800 metres event of the Tokyo '64 Olympic Games.
This Chuma is not Igbo and he has not visited the Jericho area of Ibadan. He also has no fishing boat on Bakassi waters. Chuma was born in Kericho, in 1938, when he flew home as a hero, the athlete landed at Embakassi Airport.
Nojeem Maiyegun grabbed Nigeria's first Olympic medal, a bronze in boxing. It was at the Tokyo '64 Games. Maiyegun was a Naval rating. Chuma was a soldier and retired as a Warrant Officer Two in 1974 after serving for 15 years.
The Kenyan attended Kapteswoa Intermediate school, 15 kilometres away from home. That was how he began to run because it was the easiest way to get to school early enough.
The tale of Nigeria and Kenya is interesting. Both countries won their first medal, bronze in 1964. Four years later, the West Africans won nothing. The East African nation bagged three gold medals, four silver and three bronze at the Mexico '68 Olympics.
Naftali Temu began the gold rush in the 10,000 metres. Amos Biwott followed in the 3,000 Steeplechase, Kipchoge won the 1,500 metres race. The same athletes were not lucky at the Tokyo '64 Games.
Nigeria has not won more than two gold medals in a one Olympic Games and may yet win more than three gold medals overall. Kenyans have gone beyond that. So far, they have 103 medals. This a country that earned a first Commonwealth gold at Perth '62 through Seraphino Antao. Nigeria's first Commonwealth gold was won by Emmanuel Ifeajuna at Vancouver '54.
Ifeajuna died in Biafra under Gen. Odumegwu Ojukwu. Kenyans also bear Ojukwu. There is Ojukwu Osadho, in Muguna Village, Yimbe-Bondo in Siaya County. In that same village, someone bears Gilbert Obiayo.
Nigerian governors need to visit Nairobi and Monbassa. There is Okuku Villas in the Kilimani area of the Kenyan capital. That should animate Prince Olagunsoye Oyinlola, an Okuku man.There is also Dr. Eric Okuku, a marine researcher. The longest serving Bishop of Mombassa, Julius Kalu, spent 24 years there. He is not from Abia State.
Adebayo Alao-Akala will see Akala town. He should report to Delta governor, Ifeanyi Okowa that Kwale is not only a town but one of the 47 Counties that make up Kenya. The Ogbomosho man could tell EFCC that there are so many Maina in Kenya. One of them, Isaac Maina, was in Lagos in 1973 where he won a silver medal in boxing [Flyweight] at the Second All Africa Games.
Ndigbo are at home over there. Chuka is the the name of a town as well as university. There is the Chuka ethnic nationality. Lamech Aguta won the Boston Marathon in 1997. Japhet Ogamba began as a Junior quarter miler. Lawi Odera played basketball.
If you take the clamour for Oduduwa Republic to Eldoret or Kisumu, there will familiar names from all over the country. Taiwo Otieno is Luo and played for the Harambee Stars. Born in Brixton, London, Otieno means night.
There are so many Omoles. Two of them played for Kenya at the Nairobi '87 All Africa Games. 'Big' Sam and Isaac Omole may not be as popular as Akeem Olajuwon but they are heroes all over Kenya.
Innocent Egbunike broke President Daniel Arap Moi's heart when he beat Kenya's best to win the Nairobi '87 400 metres gold. "This Innocent is not so innocent", Nyayo said.
READ ALSO: NDLEA Destroys Over 28,000 Tons Of Confiscted Illicit Dugs In Benue
Nigerians living in the South-South should not think that Abasi is just an Efik or Ibibio word. In Swahili, Abasi is given to male children as name and it means stern. There is Yala Basketball Academy and anyone born at night is called Badru.
Badru reminds me of referee Sunny Badru whose decisions forced the Nigeria Football Association to take the Challenge Cup grand finale out of Lagos for the first time, in 1972.
We remember Prof. Claude Ake, one of those who died in the ADC crash of 1996. He was a Political Science teacher at the University of Dar Es Salaam. Emmanuel Ake is a Kenyan soccer star born to a dad from Seychelles.
Many knew President Jomo Kenyatta as Mzee [teacher]. Kenyatta means musician. I did not know Mau mau warriors were also good dancers. I remember that one Kenyan group mentioned Ibadan in an album in 1973.One of the tracks was Jomo Kenyatta. That is the band that told us that in Nairobi, there are so many big men.
Today, there are no big men in the Kenyan Under -15 soccer team. The captain is a Nigerian who was groomed by Moses Kpakor.