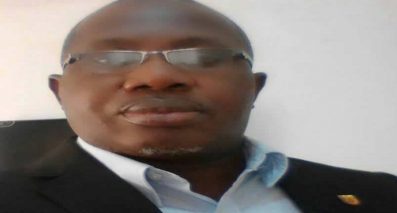 Richard Ihetu made news in 1958 when he beat Pat McAteer in Birkinhead, United Kingdom to become British Empire Middle weight boxing champion. That victory also earned him the Lord Londsdale trophy.
Ihetu had adopted the ring name, Dick Tiger, and was also voted Sportsman of the Year, by the Eastern Region. He hurried home to pick a wife. All eyes were on Abigail Nwaubani Ogbuji, a trainee teacher at Amumara, Mbaise.
Abigail was well known by almost everyone in Amumara and Orlu, her home town, as the tough girl who turned down suitors who came to her for marriage. When she saw Dick Tiger, there was nothing to show that the pugilist really earned a leaving beating men silly in the ring.
Some of her friends taunted her that if she did not accept the fighter, " the man who would marry you might probably be sent down from heaven." Little did they know that Abigail was really swept off her feet by the young man.
I visited Dame Abigail Ihetu at her Okigwe Road Aba residence in 1977 and she told me the very romantic story of her life with the boxing legend.
" I did not even know what he did for a living", she said. " Right before me was this gentleman who looked like he could not hurt a fly. I was almost carried away, to the surprise of everyone around me. They had told me that if I missed this one, I was going to wait for a suitor to fall from heaven."
That was it and the romance began. Tiger had won another title and became the champion of Abigail. So their friends thought. The woman sent me to the floor in a bout of laughter when I asked her if her husband ever raised his hand on her.
"Who, Dick Tiger, was he strong? I used to beat him at home. he was only champion outside, in the house he was weak and I never knew he had strength," she told me.
Marriage to a star also brought goodies to the wife. Dick Tiger's first trip abroad, thanks to promoter, Jack Farnsworth, was by sea. And early days in Britain were tough and rough. He lost his first four fights.
READ ALSO: SPORTS FLAKES: POINTE NOIRE THIEVES WELCOME EAGLES
That experience was something that he did not want his wife to go through. Abigail must travel by air. The young woman had never flown in an airplane. She only saw them in the air, small as kites. It was therefore strange that the prize fighter who journeyed on a boat, chose a flight for her.
She was really worried and was almost thinking of abandoning the trip to Liverpool. It dawned on her friend, Comfort, an Ikwerre girl, to convince the new bride. And it worked out.
Dick Tiger soon changed base to the United States. In February, 1960 he stopped Ace Armstrong at the Chicago Stadium. In September, Joey Giardello fell, so did Holly Mims.
All eyes were on the World title held by Gene Fulmer. A shot at it came on October 23, 1962. Tiger floored Fulmer at the Candlestick Park, San Francisco to claim the NBA world middle weight belt. In the crowd were two prominent Nigerians, Labour and Sports minister, Jacob Modupe Johnson and Ambassador to the US, Julius Momo Udochi.
Tiger later brought Fulmer to Ibadan in 1963 and beat him again before a crowd of 25,000 including Governor General, Dr. Nnamdi Azikiwe. He also climbed to the Light heavyweight division and won the world title in 1966 at the Madison Square Garden, New York following victory over Pueto Rican,Jose Torres.