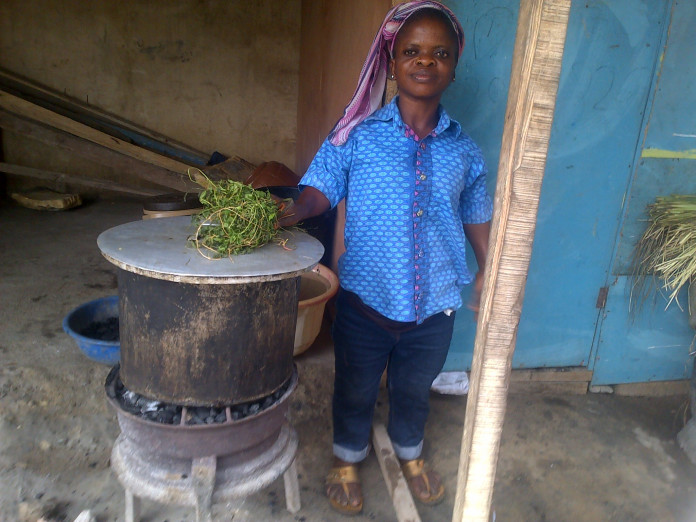 Close your eyes for a second, cast your mind back to the days when Sir Victor Uwaifo reigned supreme in music. What has come to mind? Perhaps, you may have an idea (if you were an adult in the 70s and 80s)  of that sensational little man, called 'King Pago' who danced alongside the Legend, Sir Uwaifo. His accurate and deft dance moves were mecurial and set him apart from others. King Pago was not alone in the showbiz. Several other dwarfs had made impact in the entertainment industry as well.
For a long time, Moyosore Shopping Complex, in Oshodi, Lagos, was a rendevouz for dwarfs. Freely, they hawked movies made by them and other related items. But today, they are gone.
The Next Edition wanted to know why the little men and women disappeared from their popular hang-out – and the entertainment scene. And where they may have relocated to continue to ply their trade from. It was a long search.
Before the Lagos State Government re-designed the popular Oshodi bus terminus and market, the activities of the dwarfs were well known to visitors to the area as well as to bus drivers. In addition to those who sell wares in the shopping complex, other workers at the popular Oshodi market were so familiar with the dwarfs that they knew their names. 
Only a few little men and women are left in the area and the most popular among them is Iya Sule. A shop owner directed our reporter to Iya Sule, who sells agbo, the ubiquitous herbal drink favoured by many Lagosians.
Iya Sule, who resembles a woman in her early forties, gave reasons why many of her colleagues are no longer there. It was learnt from Iya Sule that the dwarfs have moved on. While some have married, others, she said, have embraced other ventures in life.
While stirring her concoction of herbs in a big pot, Iya Sule, while remniscising on the past, spoke about their conditions and why most of them have left Oshodi. "No one chased them away. You no longer see them here because most of them have settled down. Most of them are now married, while some have moved to other areas." 
She is of the view that her peculiar physique is an advantage when it comes to selling the herbal concoction. "I have many customers. Being a dwarf isn't a disadvantage at all. In fact, I believe I have more customers due to my height." she said giggling.
After answering many questions, she referred further questions from our reporter to the President of the Dwarf Association of Nigeria, Mr. Israel Akiode, who is popularly known as Baba Osha.  Initially, Akiode was a bit skeptical about answering questions, saying that, "We don't want negative publicity. We don't like to be portrayed in bad light as is the norm with the media in general."
However, when he was convinced that it was just to know about their present condition and why they are no longer a regular fixture at Moyosore Shopping Complex at Oshodi, he changed his mind about not responding to questions.
According to the President of the association, they left many years ago not because they were chased away by anyone, but because most of them had settled down and had moved to different places. 
Asked if their office was still at Oshodi, he said, "No it wasn't at Oshodi. Our office was at Agege. We are searching for another office. Due to financial constraints, we haven't been able to get another office. We need support from government or any individual. We still meet. We hold association meetings to see how we can assist one another. For instance,  we met a few days ago. We attended the naming ceremony of one of us. She is from Kogi State," he added. 
"We are always there for one another. We attend weddings and naming ceremonies. When it comes to any of us going for a movie or music video shoot, we have to be consulted first. That is the rule of the association"

"Our association is called the Dwarf Association of Nigeria. I am the president and founder of the association. It was founded in June 4, 1996."
Speaking about the lives of the dwarfs and some of the challenges they go through, he explained that although dwarfs are sometimes discriminated against, they aren't deterred in trying to make something out of life. He is also of the view, that most people have accepted them for who and what they are.
On some of the achievements of the association, he was of the view that due to the association, "we have been able to draw attention to some of our problems in the past. Government is aware of some of our needs. We get food items during festive periods from the Lagos State government. Our members are engaged in one trade or another as a result of the efforts of the association. We raise money for whoever is in dire need."
Mrs. Tope Adekoya who has a shop in the shopping complex told The Next Edition, that, people in the area got used to the dwarfs before they moved. "We no longer saw them as dwarfs but like every normal person. It was when people came around that they used to look at them in a funny way or ask questions about them. It is a natural thing. They didn't create themselves that way."
Another member of the Association, who refused to mention his name because he wasn't authorized to speak, had this to say: "Growing up as a dwarf wasn't easy. It wasn't easy not because I felt I had a problem, but because of the way people looked at me. But I have accepted my fate. Being a dwarf is not the same as being disabled," he said.