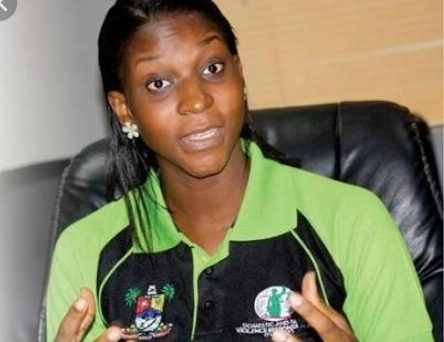 Mrs. Titilola Vivour – Adeniyi is a lawyer with a passion for public administration. Her passion and enthusiasm clearly manifests in the vigour with which she handles her responsibilities as Coordinator of the Lagos State Domestic and Sexual Violence Response Team (DSVRT). She spoke to our Correspondent, CHINWE MADUAGWU, on a wide range of issues touching on domestic violence, sexual abuse and ways to spot perpetrators of such acts.
TNE: What is the Lagos State Domestic and Sexual Violence Response Team (DSVRT) all about?
The DSVRT was established in September 2014, to provide a holistic response to the issues of rape, domestic violence and child abuse. Most times, these cases require a multi-disciplinary approach and there is no one agency that can attend to all the issues on their own. It, therefore, became necessary to have all the different agencies come together under one body to respond to the issues from a holistic perspective and provide succour that survivors of rape, domestic violence and child abuse require.
TNE: What's it been like doing this?
It's been encouraging and also challenging. Encouraging in the sense that we are seeing or having more cases, which means that people are now more aware of what to do and where to go to when such cases arise to get justice.
It's been challenging in the sense that there is still resistance from certain members of the community, people who think that these issues are not as serious as they are, people who want to just settle cases of rape, defilement and child abuse. But we believe that with proper awareness, education and sensitisation of community leaders, religious leaders, and traditional rulers, they will see the need for them to join us in this fight and this will go a long way in changing the mindset of the community members towards what we do.
TNE: What exactly do you do?
We coordinate response to the cases of violence and abuse when they are brought to our attention. We coordinate response through the provision of legal representation, emergency assistance, medical treatment, financial empowerment and psycho social therapy, among others. We provide the necessary responses according to the cases that come to ensure that survivors are able to have the respite and the assistance they need.
Most wives don't want their husbands to go to jail, so we encourage the use of restraining orders because we believe it goes a long way in maintaining peace. A lot of people do not like to go to court, there is a phobia. We first try to take away the phobia and make them realise that a restraining order simply protects a person who claims he or she is in a domestic violence relationship and to a certain extent ensure that the person is alive. We encourage survivors to approach the court for restraining orders and we are getting results. This year, we've got 15 restraining orders.
TNE: How quickly and easily can one obtain this order?
It depends. Sometimes when we go to court to apply for a restraining order, we can get a date the same week or the following week. Most times, it is not more than the following week.
The survivor does not need to go to court with a lawyer. It can be anybody; a counselor, a social worker, a medical doctor, an NGO, anybody who feels that the person's life is in danger because the law knows that is very difficult and unrealistic that a woman or man suffering from domestic violence will readily approach the court by himself or herself.
TNE: How serious is the issues of domestic violence and sexual abuse in our society?
It is a serious issue. Last year, we had about 400 cases of domestic violence. This year we've had over 900 cases. However, what is on the increase is the reportage. From the statistics, you can see that we have over 100% increase in reporting. It is a big issue and this does not even scratch the surface of what is truly happening. It is a serious issue and we are very much aware of what is on the ground and we are looking at how to reduce the incidences of such abuses and violence so that we don't have to respond to them.
TNE: Tell us more about your team's responses. For instance, how many arrests have you made, how many prosecutions have you initiated and how many convictions if any have you recorded this year?
For all our rape and defilement cases, the perpetrators have been caught and charged to court. For domestic violence like I said, we have obtained 15 restraining orders on behalf of survivors. We have referred a lot of child abuse cases to the relevant agencies and we have obtained four convictions.
TNE: Giving the slowness of our judicial system, are you in control of how long your cases stay in court so that the people involved do not lose interest?
We are not. We would like to be, but we are not. We have a representative of the Lagos State judiciary on the team and we have proposed that we have special courts for these cases, probably have fast track procedures. If you look at these cases,  handling then should not take so long. You don't need so many witnesses – you have the person that complained, complainant, maybe the medical evidence, police report and obviously, the defendant/suspect. Why should it then take so long.
But, we have to appreciate the fact that the courts are overwhelmed. If we can have something like the election petition tribunals where cases are decided within six months, this can go a long way in instilling confidence in survivors that they can approach the relevant agencies and get justice within a reasonable time.
We should be able to manage expectations that if you file your case today with the Police, within a certain period, you will get result. There should be a certainty that at the moment we don't have; but I believe in the near future we will have.
TNE: Usually, when we talk about abuse and violence, we think of women. Have you had any instance of a man coming to report the case of violence against him from his wife?
Yes, we have. Statistics show that men are not as abused as women but they are being abused. Maybe, because of our patriarchal society, male ego and societal perceptions, men would not readily come forward.
Last year, we saw about 10 cases but this year we have seen over 57 cases. It shows also an increase in reportage, which means men are speaking up more. They now know where to go and air their grievances and hopefully get justice. Unlike women though, when the men come, they already know what they want. The fact that women report more of the cases of violence and abuse and are survivors does not mean that men are not also survivors or that women are not perpetrators of domestic violence.
We don't see ourselves as a feminist group, we just want to eradicate or reduce domestic violence and sexual abuse in our society.
TNE: Can domestic violence and sexual abuse be totally eradicated?
I don't know if we can get to the point of total eradication though that would be ideal. I also don't know of any jurisdiction that has achieved that. What we are striving for is the reduction of the cases to the barest minimum and we can do this by getting convictions and also through sensitisation, education and awareness campaigns. With the right information people will make the right choices and it can even extend to whether or not people should get married because it is not everybody that should get married and have children.
You'll be amazed at the way some people treat children. We really need to re-evaluate some things especially the premium placed on marriage; it is not enough to get married, you must have children. It is not enough to have children, you must have a male child and then you must stay in the marriage. If you leave your marriage, you have failed. Nobody even cares to know if you are happy or not. In fact, some people say marriage should be endured not enjoyed. What a warped thinking!
TNE:What then are the programmes you have in place to help reduce the incidences of such abuses and violence?
We have different programmes for different categories of people in the society. We have programmes for children, which we have categorized into primary, secondary and higher institutions.
Currently, we are having our door-to-door engagement programme. It is a six-month programme. We are canvassing and campaigning from house-to-house and people are letting us into their homes and we are talking to them. We have flyers and materials we are distributing.
We may not be able to reach everybody, but it is possible that we can reach somebody who will reach somebody and the message gets spread.
We also engage the religious institutions. Most times, religious institutions are the first responders. In fact, most times before a survivor comes to us, she has already gone to her Imam or Pastor.
It is, therefore, very important for us to engage them. Religious organisations must interface with government. Let's not forget that these are criminal allegations; rape, child abuse and domestic violence, it is, therefore, not in their power to settle especially when it is obvious that the woman's life is in danger.
It is interesting to note though that they are beginning to refer cases to us and that is how it should be.
READ ALSO: SPECIAL REPORT: Avoiding the claws of kidnappers
For primary schools, both private and public, we have a programme called STRAC – Safeguarding the life of the child workshop. We do a lot of peer learning, role play and drama. We do not just want to talk all the time. In one of the schools we went to, a small boy said he wanted to rap and we encourage that as long as it is in tandem with our message.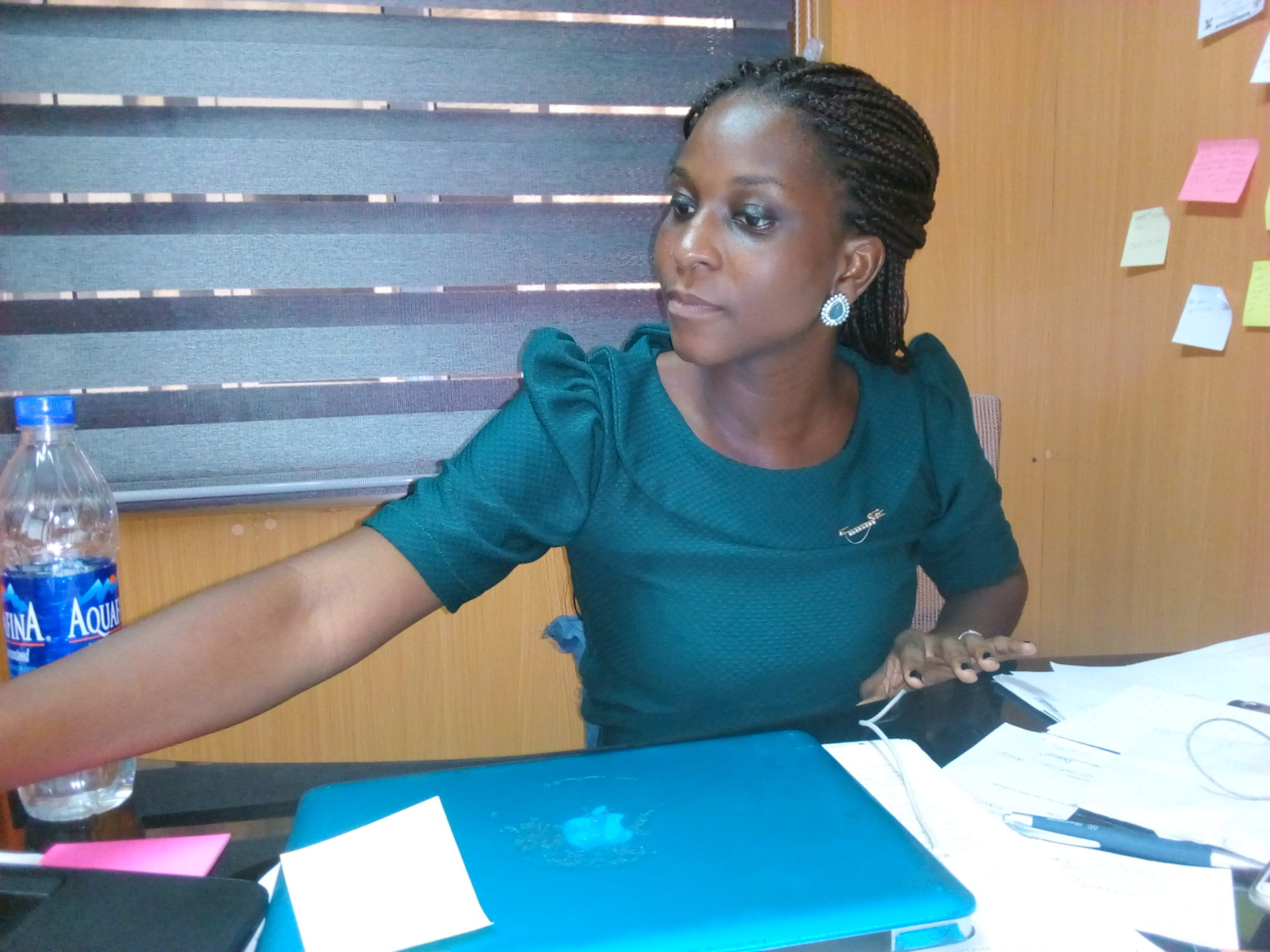 This is not to make light of the situation but to make it real to them.
We try to break down all those myths associated with talking to children about their private parts and empower them to set boundaries – know good touch, bad touch, how to know when somebody is trying to groom them, what to do at that stage, who to talk to, what numbers they can call, what must they do to present evidence in the unfortunate event that they he sexually assaulted. We also talk to them about self defense. Basically, it's teaching them how to stay safe.
For Secondary schools, we have something similar. The programme is called Smart Teens Advocacy Initiative. This is very interactive. We allow the teenagers to talk, do role play, a little bit of dancing to make it fun. When they ask questions, we throw it back at them and if you hear their questions, you'll know that there's a lot of work to be done.
We also work with the major higher institutions in the state using the orientation week. We talk to them about rape, domestic violence and sexual abuse. Truth be told, this is when they will start dating. We give them a book on 'what you must know about domestic violence,' a rape manual and another one titled 'staying safe on campus.'
The domestic violence booklet is very critical because if at this point you can identify the signs, you can make informed decisions and choices. Most of the domestic violence survivors always say they saw the signs but thought he would change or that God would use me to change him. Some say they were under such pressure to get married that they just accepted any  Tom, Dick or Harry that presented himself.
Also, we do Parenting Association Conferences. We leverage on the PTFs; Parents Teachers' Forum, because we must not forget parents. Most of the issues we address really should have been sorted out from the family. The family is like the foundation, schools and churches build on it but if there is no foundation, it is very difficult to build.
At the Parenting conferences, we do Parenting 101: what are the signs of child abuse, what are the signs that you can look out for,  what is grooming, how do you bond with your child and when a child makes a disclosure to you, how do you react because if a child makes a disclosure and you freeze, that child will not make any further disclosures to you. The unfortunate thing is that if a child is not talking to you, that child is talking to somebody else and it may be the perpetrator.
TNE: What is grooming?
Grooming is a process by which a perpetrator wins the trust of his soon to be victim. It can come in different ways; we hear victims say things like, he gave me N50 first, then he gave me mango, then he told me to come and take sweet and that I should not tell anybody etc.
People think that perpetrators are monsters who come out at night and pounce on their victims. But it is very rare that a perpetrator will just see a child and pounce. It is a premeditated process. There are four stages in grooming; the thinking stage when the perpetrator fills his mind with negative images. There is a lot of pornography involved. Then there is the planning stage where they observe the child's pattern, for instance, when she comes back from school, how long she is alone before an adult returns. That's the time they know they can initiate contact with the child. Then there is the stage when they struggle with their conscience – to do it or not to – there is an internal war. Then comes the state of overcoming resistance, which is when the real grooming takes place and then they do it.
TNE: What  are the pointers that a person is likely to be violent?
Jealousy. Over jealousy is not good. You may think he loves you so much that's why he is jealous. That's not true. There's the quick involvement, let's get married quickly, he or she doesn't want the partner to know their true colours. There is also isolation and this is very critical. If you notice that a man or woman is trying to isolate you from your support system – your friends and family – be very careful. Domestic violence doesn't just happen, it's deliberate; you want to dominant somebody, control that person, put them under you, take away their financial empowerment and make sure the man or woman does not work and cannot afford anything.
Some men make their wives so dependent on them that they provide even sanitary pads.
We've heard of a man going to the market because he believes the wife is stealing from the allowance, they monitor the pieces of meat in the pot.
Another sign is the harassment. A woman came into my office and in less than 30 minutes, the husband had sent five text messages – you are sleeping with somebody, that man is on top of you, I know what you are doing and when you come home I'm going to deal with you – that's not healthy. The signs are always there, people just need to know and be vigilant.
TNE: Is it possible for a third party to report the case of domestic violence?
Yes, it is possible. Actually the protection against violence law encourages that. It encourages busybodies to report on behalf of somebody that is facing violence and abuse.
The drafters of the law knew that most women would not want to report such cases. They maybe in denial and some may not even know where to go and some will stay because of their children at the expense of their own lives. But I always say that if you drop dead the children will live. They will mourn you, but they will live. Sometimes therefore, you may need to be selfish, to think me first. Every domestic violence case is a potential murder case. We must not wait till it's too late.
TNE: What's the relationship between your organisation and the Police like?
It is good. In most cases of violence and abuse the police is the first responder. They are also the ones who will investigate cases until our laws are amended to empower agencies to do so. That's why it is important that we work with them.
However, there is a new face of police in the state especially for handling domestic and sexual violence. We have eleven Family Support Units (FSU) that have designated trained police officers who attend to these issues with the professionalism needed. We, therefore, work with the FSU officers because we speak the same language. We do engage the police and we have the police represented on the team. We also engage the Office of the Commissioner.
TNE: How can somebody access your team?
You can walk into our office at the Secretariat, Alausa, you can reach us via telephone 0813 796 0048. We are on twitter @dsvrt, Facebook, Instagram all @ dsvrt. We also have an active website and, of course, there are always referrals.