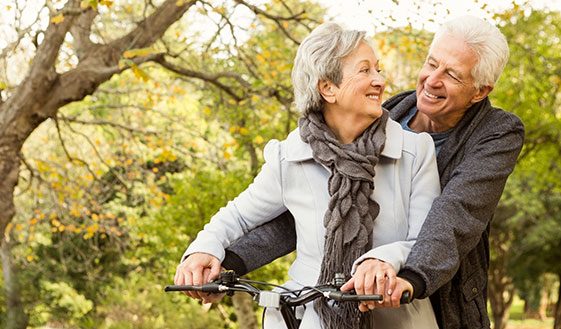 Not sleeping like a baby anymore? Being a boomer can mean a number of sleep issues, according to the American Association of Sleep Technologists.
There are many possible reasons sleep changes as we get older, reports the National Institutes of Health. Aging, for example, may alter the production of melatonin, the hormone that regulates our sleep cycle. In addition, as we age we often become more sensitive to our environment, including noise, light and temperature, which can keep us from falling asleep or awaken us once we are sleeping.
Sleep can also be affected by changes in life situations. "Baby boomers have a lot on their minds, and with good reason," says Emerson M. Wickwire, director of the Insomnia Program at the University of Maryland Midtown Medical Center.
"Many boomers, for example, have care upstream and downstream, meaning that they worry not only about their children and grandchildren but also about their elderly parents," says Wickwire. Financial concerns – have you saved enough to retire? – may also weigh heavily on your mind when you're trying to sleep.
Physical ailments, such as the pain of arthritis or the disrupted breathing of snoring and sleep apnea, can also cause sleep disturbances, as can the medications you're taking. Diuretics, for example, often prescribed for high blood pressure, can cause numerous trips to the bathroom.
No matter what your age, sleep is important. "The importance of a good night's sleep is often dismissed in a fast-paced world where it's culturally acceptable to deprive oneself of rest," says Katlyn Hatcher, wellness director at Nemacolin Woodlands Resort. Hatcher has created sleep-focused retreats at Nemacolin's Holistic Healing Center to enlighten people to the health and wellness benefits of proper rest. "I firmly believe sleep is the single most effective thing you can do to re-set your brain and body for health," says Hatcher, who has incorporated teachings from Arianna Huffington's book "The Sleep Revolution" into the retreats.
READ ALSO: 10 Ways To Ruin Your Marriage Right Before Bed
For a better night's rest, sleep experts offer these tips:
Be more active. According to a study by Northwestern University, consistent aerobic exercise, such as swimming, dancing, golfing and running improves the quality of sleep, mood, and vitality for older adults.
Get out in nature. A study by the University of Illinois found that older adults slept better if they spent time outdoors.
Take up meditation. A study of 49 people aged 55 and older with moderate sleep problems, published by JAMA Internal Medicine, found that those who learned mindfulness meditation report better quality sleep and fewer bouts of insomnia, in addition to less depression and fatigue.
Check with your doctor. Physical reasons, from medications to snoring to sleep apnea, can cause sleep problems that may need to be medically treated.
Maintain a consistent sleep schedule and routine. Go to bed earlier, aim for the same number of hours every night, and develop calming bedtime rituals. "Sleep should happen in a sacred space – an environment that is cool, dark, quiet and uncluttered – and also in a sacred time," says Wickwire. "Develop rituals to put your thoughts to rest and protect the sleep period from worry about yesterday or tomorrow's concerns."
Consider a new bed and new bedding to help you sleep more comfortably and address your individual sleep needs. Experts say when you can't get the 7 to 8 hours of sleep you need, focus on getting quality sleep over quantity.
Sleep Number customers who adjust the firmness of their bed – their Sleep Number® setting – are 58 percent more likely to have improved sleep quality.* SleepIQ® technology inside the beds lets you track and optimize your sleep so you know how to adjust for your best night's sleep, and Sleep Number® research shows people who used SleepIQ® technology experienced improved sleep quality and more restful time in bed.
Sleep number