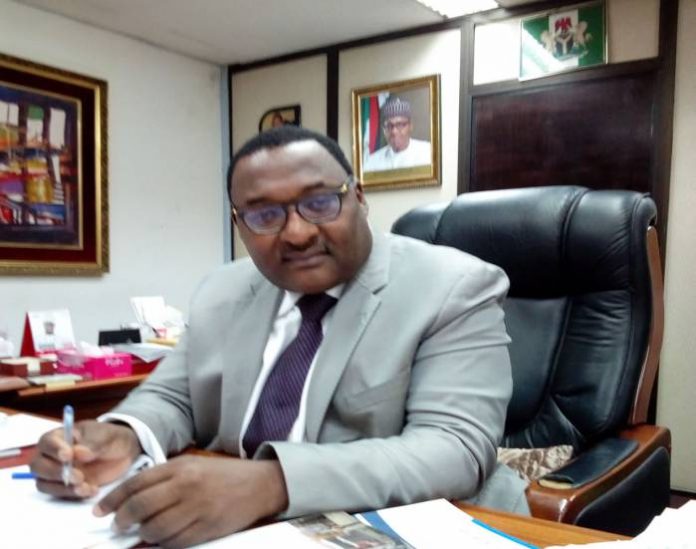 The Nigerian Shippers' Council, NSC, has said that the only way out of the current congestion rocking the country's seaports is for terminal operators to embrace efficiency in their various terminals
Executive Secretary/CEO of the Council, Mr. Hassan Bello, made the call when he led team of enforcement and monitoring officers on a working visit to APM Terminals Apapa Limited, one of the terminals in Lagos at the weekend.
According to him, the terminal operators have a major role to play in ensuring that the trucks coming in or leaving Nigeria's seaports do not cause congestion both at the terminals and on the roads, warning that terminal operators should also not unduly delay containers and other cargoes as a ploy to impose additional rent and demurrage charges on shippers.
He also reminded the terminal operators that such additional charges are usually passed down to the final consumers of the goods, a development he said was harmful to the nation's economy.
READ ALSO: I'll Make Nigeriens Use Kaduna Port, Not Lagos – El-Rufai
He also urged them to stop imposing charges on containers that landed at their terminals during yuletide holidays, saying that is not a global standard practice.
The Enforcement Team from Regulatory Services Department of NSC had earlier paid a fact-finding visit to Apapa Ports' quays to investigate the cause of congestion at the port terminals. In the course of this assignment, the NSC Team discovered that the congestion was as a result of consignees not coming forward to take delivery of cargo. The team observed that APM Terminals has boosted its terminal operations by acquiring more equipment, but however, these efforts needed to be complimented by the provision of motorable access roads to the ports.
Meanwhile, APM Terminal's Stakeholder Manager, Mr. Odibe Daniel, who was on ground to receive the visiting team on behalf of the company, said the terminal is contributing to the Federal Government's drive towards improve the economy through its services.
Statistics released by the company shows that between 2018 and 2019 export cargo, which previously constitutes about seven per cent of its total cargo throughput now accounts for over 25 per cent its annual throughput. Odibe attributed this increase to favorable government's export policies, pledging the terminal operator's readiness to improve on service delivery to complement Federal Government's efforts. (Business &Transport)