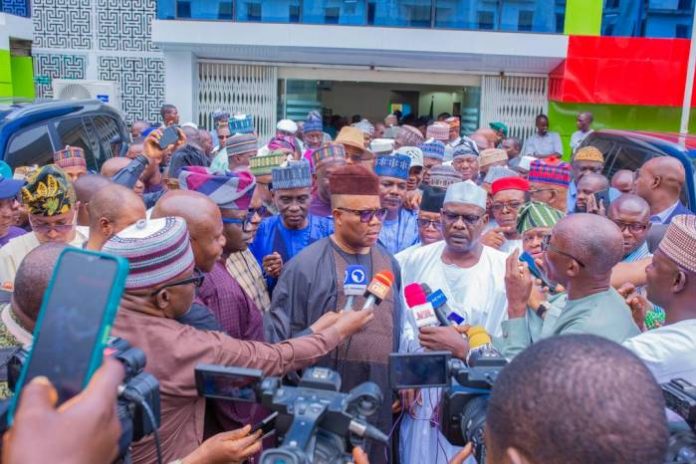 The APC consensus candidate for the position of the President of the 10th Senate, Senator Godswill Akpabio and his Deputy designate, Senator Jubrin Barau, on Tuesday led over 40 Senators under the aegis of 'The Stability Group' to consult with the All Progressives Congress (APC) National Working Committee at the party's national secretariat in Abuja.
The APC had nominated Akpabio as senate president and Barau as his deputy, a development that triggered debates with a few dissenting voices among the Senators.
But as part of moves to address the situation, Senators Akpabio, Barau, and over forty other senators arrived at the Muhammadu Buhari House in Abuja on Tuesday to meet with the National Chairman, Senator Abdullahi Adamu, and other members of the National Working Committee of the party.
The Senators came in two coaster buses for the meeting, while the NWC was presided over by the National Chairman.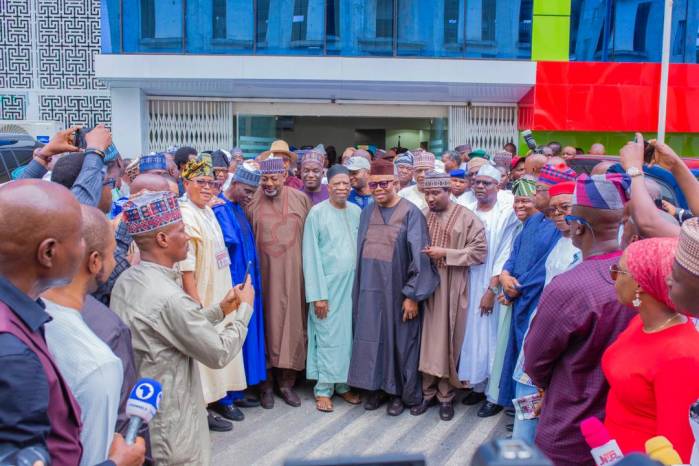 Addressing journalists after the meeting held behind closed doors the Director-General of the Akpabio-Barau Campaign Organisation, Senator Ali Ndume, disclosed that the group was at the APC National Secretariat to thank the National Working Committee of the party for endorsing Senator Akpabio and Senator Barau to lead the 10th Senate.
Senator Ndume expressed optimism that the group had the numbers to win the election following wide consultations with Senators across party lines.
READ ALSO: Former APC Lawmakers Endorse Akpabio, Barau For Senate Leadership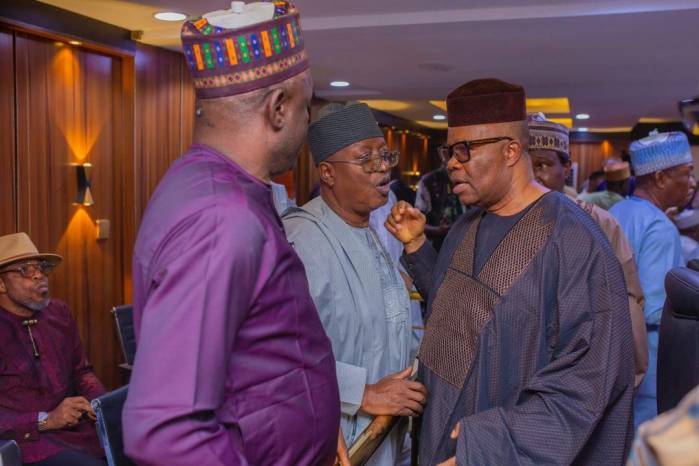 Speaking in the same vein, Senator Akpabio said he had reached out to his fellow Senators in the APC and other parties for support saying majority of them have signed up under the 'Stability Group.'
He said further consultations would be held with more Senators and other critical stakeholders in the coming days.