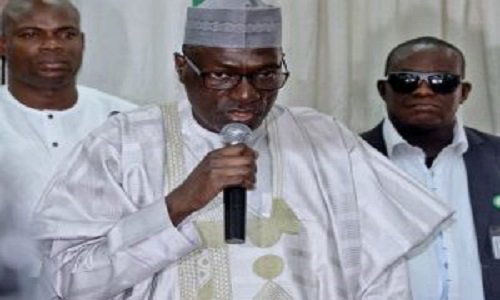 Stakeholders of the Peoples Democratic Party (PDP) in Akwa Ibom State have reacted to the outcome of the Supreme Court's judgment which sacked the Ali Modu Sheriff-led PDP, describing it as "victory for democracy and the rule of law".
The Attorney-General and Commissioner for Justice, Mr. Uwemedimo Nwoko, who expressed the party's position in an interview with journalists on Wednesday said the judgment had put to rest internal feuds between Senators Ali Modu Sheriff and Makarfi, which had split the party along factional lines in the last 14 months.
Nwoko, said the victory would go a long way towards setting the tone for the rebuilding process in the party and place it in good stead to reclaim its ruling status in 2019.
"I want to salute the courage of the Supreme Court justices who have asserted the independence of the judiciary in Nigeria.

 "The judgment is also good for democracy in Nigeria because the PDP has shown tenacity and the ability to lead Nigeria as egalitarian society based on the rule of law.

"PDP ran Nigeria for 16 years, and during that period, democracy was deepened and the rule of law respected; things were done according to the dictates of democracy and rights of Nigerians. There was no form of infringement and violations of people's rights," he further state.