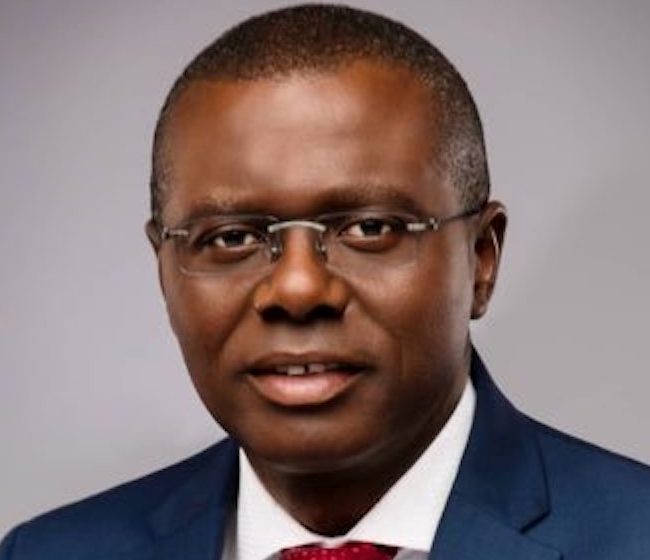 To ensure a better collaboration between traders in Lagos and the state government, Governor Babajide Sanwo-Olu on Thursday, held an interactive session with major players in markets in the Lagos-West Senatorial Zone.
Speaking after a closed-door meeting with major players in the Alaba International Market, Alaba Amalgamated Traders' Association, ASPAMDA Market, among others, in Lagos on Thursday, the governor said the meeting was convened to find ways to improve quality of lives and infrastructure in the markets.
Sanwo-Olu, who stated that the market traders were important stakeholders in the state's commerce, added that "there are infrastructural challenges all over the markets that we are going to take up and we are going to do designs around improving the economy around the market."
Noting that once adequate infrastructure was put in place, businesses would flourish and employment created, the governor said that state "also agreed to complement these infrastructure with things around fire station, clinic, general hospital, and everything that will make life bearable and improve commerce around the area."
At the meeting, which was coordinated by Fidelity Bank, the traders' associations and the Lagos State government all agreed that they had roles to play in making commerce thrive in the state.
READ ALSO: Fayemi Signs Gender-Based Violence Bill, 5 Others Into Law
The governor said the traders were expected to be socially responsible citizens, adding that the state wanted to "see them living up to their expectations in terms of what they are meant to support government with on yearly basis such as paying taxes, rates, levies, among others."
Sanwo-Olu said the state "would also want to eliminate things that are not proper from any arm or agency, which are not meant to be around the area.
"We also discussed things around security and to ensure that everything in and around these markets are safe and that government will help them with security of lives and property."
He said that the state would also ensure that the menace of motorcyclists (okada riders) all around the markets were stemmed.
He said that the state would also ensure that the work going on around the Lagos-Badagry Expressway was well coordinated so that the traders could have relief at various times of the day, even while the construction was going on.
Stressing that the meeting would not be the only one, Sanwo-Olu promised to have a "series of other meetings that will involve local government chairmen, so that at the end of the day, we will have a comprehensive solution around infrastructural improvement, and new infrastructure coming into the neighbourhood. At the end of the day, we will have a win-win with our brothers in market formations all around Lagos West Senatorial District."
Fabian Ezenagu Ezeorjika, Chairman, Electrical Dealers' Association of Nigeria (EDN) and the President General, Alaba Amalgamated, speaking on behalf of the traders, promised that they would play their roles effectively as agreed.