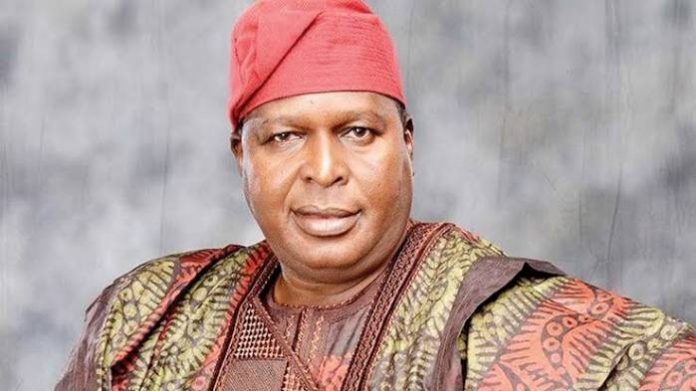 The Director-General of National Council for Art and Culture (NCAC), Otunba Olusegun Runsewa, on Friday called for women empowerment and inclusion in national development.
Runsewe made the call when the newly elected president of National Council of Women Societies (NCWS), Hajiya Lami Lau with her executive visited NCAC headquarters in Abuja.
"I am of the belief that a nation that wants to grow must handle issues relating to women with utmost seriousness and supports.
"The role of women in nation building cannot be over-emphasised. Over the years, women have been relegated to the background on issues of development.
"If you want to develop a nation, all you need to do is to build the capacity of women and you will get the difference.
"We are losing our cultural values as a nation today because a lot of things are going wrong and I can tell you that it is because we are not giving women the right positions," he said.
Runsewe appealed to the NCWS to also sensitise Nigerian youths on the menace of same sex marriage, men braiding hairs, transgender and others.
This, he said, were issues that had continued to affect women negatively and the council need to kick against it.
Runsewe promised to partner with the NCWS to empower the Nigeria women, organise workshops and programmes to sensitise Nigerians on the need to kick against vices that are alien to the Nigeria culture and values.
He said that the NCAC would also collaborate with the council on skill acquisition and other programmes to take the woman off the street and also protect the rights of children.
Earlier, the president of NCWS solicited the support of the NCAC to build the capacity of women to ensure women inclusiveness in nation building.
Lau said that Runsewe as the director general of NCAC has re-positioned the council with passion and utmost vigor.
"You have demonstrated and proven severally that you are a leader with great ideas and innovations; the council you manage is one of the most admired and popular in the Ministry of Culture.
READ ALSO: Nigerian Gender Expert Esther Eghobamien-Mshelia, Elected Into UN CEDAW Committee
"As you are aware sir, the NCWS is an umbrella body of all women organisations in Nigeria, with branches in 36 states, 774 local government areas and FCT, Abuja.
"This visit is timely as we look forward to a strategic collaboration with your agency in areas of skills acquisition, capacity training and empowerment of our vulnerable women.
"This will improve their livelihood and foster their contribution to national development.
"The NCWS under my leadership has commenced the development of a strategic plan as a roadmap for achieving the vision of the council for the next five years,'' she said.
Lau said that the strategic plans were in the areas of promoting women in leadership and governance, economic empowerment for women, stimulating actions to strengthen legal and policy framework to end violence against women and girls.
Others she said were child protection and girl child education and building an effective and efficient NCWS as a valued partner for promoting the gender agenda.(NAN)