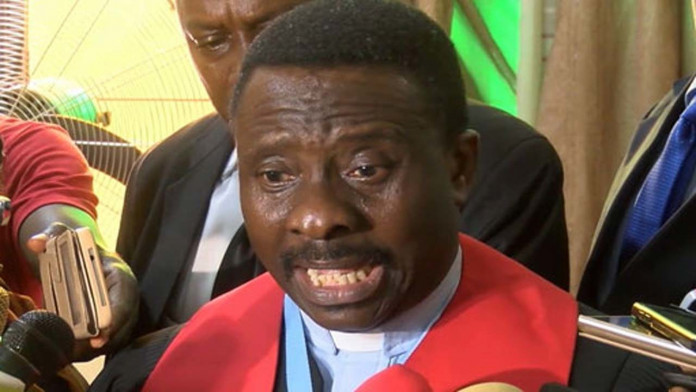 The Christian Association of Nigeria (CAN) has lauded the Federal Government's intervention in  reinstating the Christian Religious Knowledge and the Islamic Religious Knowledge in the nation's schools' curriculum as separate subjects.
Rev. Samson Ayokunle, the President of CAN, noted with satisfaction the government's directive to the Nigerian Educational Research and Development Council (NERDC) to restore the subjects which was merged and put under Civic Education.
The News Agency of Nigeria (NAN) recalls that CAN had protested the fusion of the two subjects of the two dominant religions,  saying it was a ploy to "Islamise" the country.
But the Sultan of Sokoto, Dr Muhammad Abubakar, debunked the claims, saying there was no plan to Islamise the nation.
He said Muslims had been canvassing to make Islamic Religious Knowledge a compulsory subject in schools.
 "When Goodluck Jonathan took over, we presented a paper making the same demand which was approved, but the then Minister of Education refused to implement it for reasons best known to him," the Sultan said.
The CAN President said in a statement in Abuja on Saturday that it was gladdening that NERDC had reinstated the subjects.
 "The Federal Ministry of Education should review all the textbooks that are currently being used in schools as some of them encourage ungodly practices like masturbation.

"We appreciate all well-meaning Nigerians, the media and the civil society for their roles while the controversy lasted.

"We pray for divine guidance and wisdom for our political leaders as they lead the country," said Ayokunle in the statement signed by Pastor Adebayo Oladeji, CAN's Special Assistant on Media and Communications.

Ayokunle noted that the merger of the two subjects had been rejected long before the President Muhammadu Buhari-led administration took power, adding: "It is controversial, unlawful and ungodly."
According to the cleric, the reversal was an indication that there was a listening and sensitive government that was ready to reverse unacceptable policies.
He also commended the timely intervention of the National Assembly that helped to douse the tension that was generated by the policy.
Ayokunle called on the government to direct NERDC to organise a national seminar on the new curriculum with a view to addressing all the "grey"areas.
He urged state governments to recruit teachers for both the CRK and IRK especially in the North where most of the states had no teachers for the subjects.