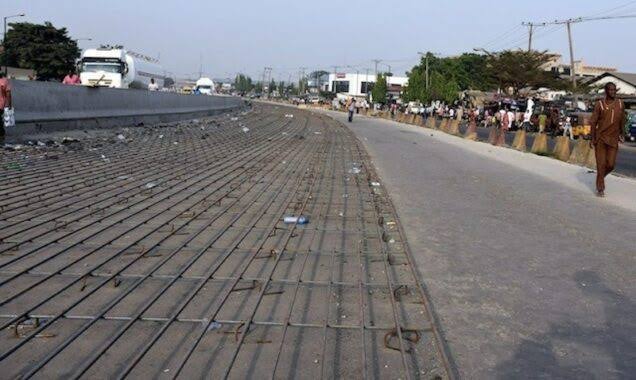 The Lagos State Commissioner for Transportation, Dr. Frederic Oladeinde, on Friday said there would be diversion of traffic on Apapa/Oworonshoki Expressway from Monday due to reconstruction works.
Oladeinde made this known in a statement issued in Lagos, noting that the diversion was in reference to the notification received from the Federal Ministry of Works on the reconstruction of the expressway.
He said the Federal Government had released the diversion plan on reconstruction of Apapa/ Oworonshoki Expressway for a duration of four months commencing from Monday.
The commissioner said that the construction schedule contained in the notification showed that traffic would be diverted at the Gbagada/Berger axis for recycling and asphalt works at night each day between 10pm and 5am.
He said: "A section of the chosen lane for construction (inbound or outbound) would be left free for motorists to utilize and minimize inconvenience.
READ ALSO: 300 Leaders Explore Options For Peace In Southern Kaduna
"The State Traffic Management Authority (LASTMA) would be on ground to coordinate movement.
"I want to assure that signages with information on traffic directions will be hoisted by the federal government on the outbound carriageway to Ibadan and inbound carriageway to Lagos.
"This is to guide motorists on movement during the construction period."
Oladeinde expressed his gratitude to the citizenry for their understanding and patience despite the several construction projects ongoing within the State.
The commissioner appealed that the posture of the people towards these projects should remain positive as the Smart City dream is achieved. (NAN)