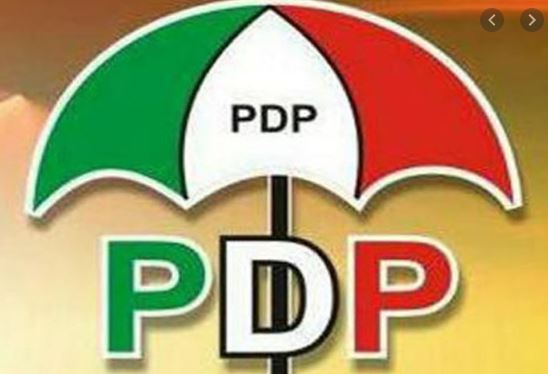 A Peoples Democratic Party(PDP) witness, Nicholas Msheliza, on Friday told the presidential election petition court (PEPC) that the real disaster was at ward collation centres.
The witness said this when he was being cross-examined by Independent National Electoral Commission (INEC) counsel, Kemi Pinherio, SAN.
In a petition marked CA/PEPC/05/2023, Atiku Abubakar and the PDP are challenging the outcome of the February 25, 2023, presidential election.
Respondents are INEC, President Bola Tinubu and the All Progressives Congress (APC).
Msheliza, the fifth witness of the PDP faulted the conduct of the February 25 election.
Mhshliza, who is the state collation agent for the party in Borno stated that the results obtained from the units were changed at the ward collation center "where the real disaster happened."
He said results from the Polling Unit and those from the ward were at variance because of the manipulation that took place during the elections.
"The real disaster happened at the ward collation centre which brought in different results from the one we knew."
READ ALSO: Progressive Governors Say Fuel Subsidy Not Sustainable
He stated further that the results were not electronically transmitted as supposed.
He, however, admitted during cross examination by the respondents' counsel that he did not state the issue of results manipulation in his witness statement.on oath.
This, he said, was because it was "not possible to have enumerated everything in the statement."
Earlier, Sani Kutigi, testified as the fourth witness and state collation agent for Borno.
Silas Onu also testified as the sixth witness and state collation agent for Ebonyi.
Meanwhile, the five-men panel led by Justice Haruna Tsammani adjourned further hearing of the petition until Monday.
NAN recalled that the petitioners told the panel that they are bringing 100 witnesses to prove their petition, so far they have brought six.
INEC since the start of the hearing opposed the admissibility of various documents brought to the Presidential Election Petition Court by the petitioners as exhibits to prove their petitions.
When INEC counsel Kemi Pinhero, SAN was approached by journalists to know why, he declined saying that he did not want to engage in a media trial.
Pinhero told the Court that the electoral body objected to the tendering of the election result sheets because the petitioners went beyond the areas where the election was being disputed.
However, Prof. Mike Ozekhome, SAN, told journalists that they will prove the authenticity of the documents they tendered at the right time.
(NAN)