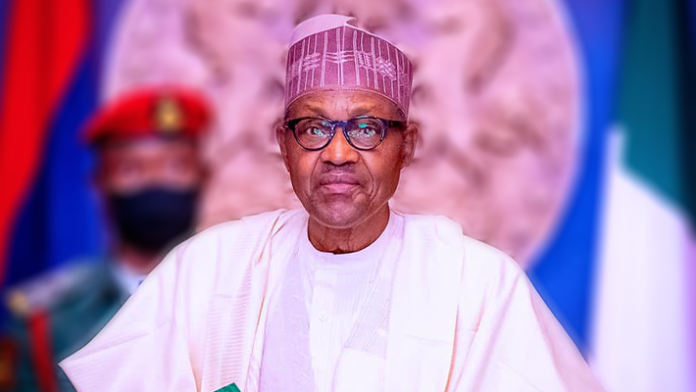 PROTESTERS on Monday in Abuja demanded the resignation of the President, Major General Muhammadu Buhari (retd.), over the rising insecurity in the country.
The protesters, largely youths, demonstrated under the aegis of #RevolutionNow.
The protest was held in the early hours of Monday.
They blocked the Umaru Yar'Adua Way leading to the Nnamdi Azikiwe International Airport, Abuja and made bonfires on the ever-busy road, leaving motorists stranded.
READ ALSO: 2023: Power Rotation To Benue South Will Engender Integration, Harmonious Living Of Ethnic Groups – Sam Ode
Workers who live in Lugbe, Kuje, and other areas along the airport road were most hit by the protest as they made their way to the city centre to resume work after the weekend.
Policemen, who were later drafted to the scene of the protest around Dantata Bridge, however, succeeded in dispersing the protesters and removing the barricades.
Motorists and commuters had a hectic time following the traffic jam caused by the protest.
One of the leaders of the protesters, Micheal Adenola, told our correspondent that with the current situation in the country, the President would have resigned in a civilised country.
He said, "We were joined by other Nigerians, who were not satisfied with the level of hardship in the country, especially on the rising insecurity in the country. In a civilised country, the President would have resigned."
The Punch