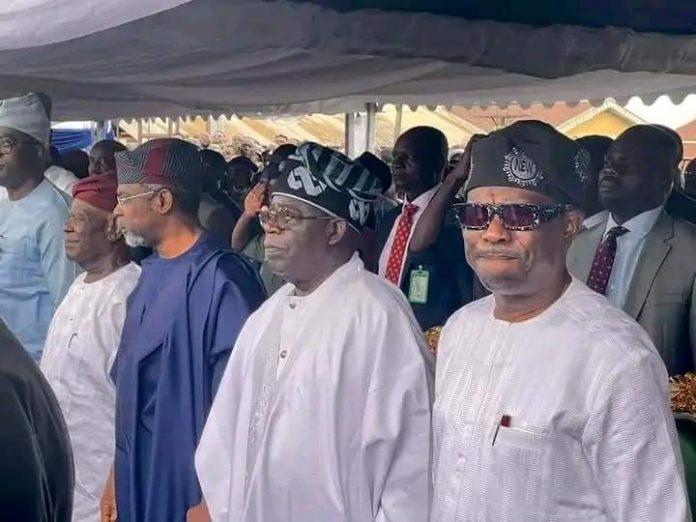 President-elect Bola Tinubu has tactically rejected the request of Governor Nyesom Wike of Rivers State for refund of some road projects executed by his administration.
Wike had requested that when Tinubu gets into office, the federal government should refund the money expended on construction of federal roads by the state government.
"These projects ought to be Federal Government projects because they are federal roads. If we had said because they are Federal Government roads, and we won't do it. Who are those to suffer?"
"Since we have said we don't want our people to suffer, I also believe that the Federal Government should say look, you have done well for us. These are projects we should be doing, can you bring your bill, let us refund you the money you have done these roads.
"That is what it is supposed to be for a partnership with a good Federal Government. I can assure you as you enter the office and you approve to pay this money back, other states will have the courage to also do the same thing.
"I am not asking what we are not entitled to. The Federal Government should say you are a true son of this government you have removed shame from us," Wike said during his speech at the inauguration of the Rumuokwuta/Rumuola Flyover.
READ ALSO: EFCC, ICPC Pray Court To Dismiss Keyamo's Suit Seeking Atiku's Probe
In his response, Tinubu jocularly said, "The demand you made for refund, I owe you nothing, is your road. You are the one living on this road, I commend your effort, and you had to lobby me to collect.
"Nyesom, as you create excitement and development across this state, we have something to look forward to for Nigeria. You and I will discuss that, not expected debt."
Meanwhile, Tinubu dscribed Wike as a man of principle, saying the governor and the people of Rivers played a role in his election victory.
He said he was in the state in line with the promise he made during the campaigns in Rivers.
"I will never forget the pivotal role the great and wonderful people of this state played in my victorious campaign to become the next president of this country. You have my eternal gratitude."
"In His Excellency, Governor Wike, I see a man of principle. He took a principled stand that the presidency should be returned to the South; and he had the courage to stand by his convictions, not minding whose ox was gored.
"He is, indeed, a man of great integrity. He did not choose to serve his own interests, rather, the interests of the nation and the people of Rivers State. I thank him for his selfless leadership."
He praised Wike for the development strides in Rivers State, particularly for the 12 flyovers constructed across the state capital, saying posterity would kindly remember him.
He said with his accomplishments in the state, Nigeria would need the outgoing Rivers governor in higher capacities.
(Daily Trust)