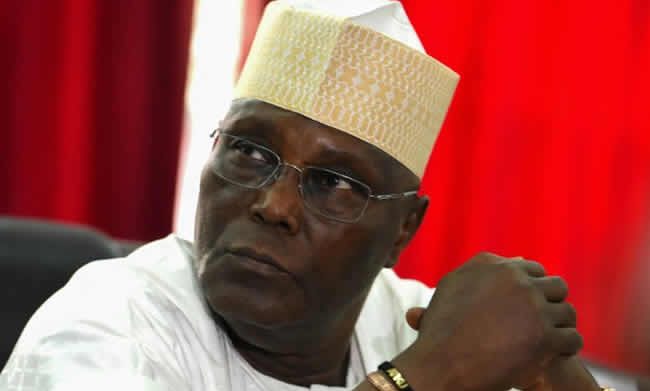 The Presidential Election Petition Tribunal sitting in Abuja has dismissed the preliminary objection by the Independent National Electoral Commission, INEC, asking it to dismiss the Peoples Democratic Party, PDP's suit challenging President Muhammadu Buhari's re-election.
INEC had asked the tribunal to strike out the petition over the petitioners failure to join the Vice President, Prof. Yemi Osibanjo as a necessary party in the case.
The PDP and its Presidential candidate, Atiku Abubakar had challenged Buhari's re-election on the grounds that the number of votes awarded to him by the electoral body did not reflect the votes cast.
INEC had declared Buhari winner with 15,191,847 votes while Atiku who was awarded second position was said to have polled 11,262,978 votes.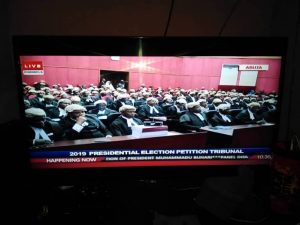 In the motion it filed on May 5, INEC argued that by virtue of section 133 and 137(2) of the Electoral Act, Prof. Osibanjo, was a co-winner of the presidential election and therefore an indispensable party whose right to the fair hearing would be adversely affected.
INEC contended that failure to join Osibanjo as an interested party in the petition robbed the tribunal of its jurisdiction to entertain the petition.
In a unanimous decision, on Wednesday however, the tribunal held that the objection had no basis in law.
The lead ruling delivered by the tribunal Chairman, Justice Mohammed Garba, therefore dismissed INEC's objection as lacking in merit.
According to the tribunal Osibanjo's participation in the proceeding was not indispensable.
Relying on section 187(1) of the 1999 Constitution, as amended, the tribunal noted that like in Governorship election, President Buhari was the actual candidate and therefore the necessary party in the petition.
It held that both the President who is Osibanjo's principal and the All Progressives Congress, APC, were duly joined as the 2nd and 3rd Respondents, respectively.
Describing the office of the Vice President as an appendage, the tribunal said Osibanjo could only be regarded as an interested party but not a necessary party and therefore ruled that: "Prayer of the 1st Respondent seeking to strike out the petition is not well-grounded in law, it lacks merit, it is refused and hereby dismissed", Justice Mohammed held.