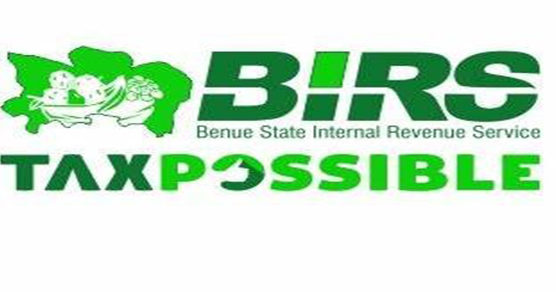 The Executive Chairman of Benue State Internal Revenue Service, BIRS, Terzungwe Atser, has disclosed that politicians and traditional rulers were behind illegal collection of revenue in the state.
Mr. Atser stated this while briefing newsmen on measures embarked upon by his office to tackle the menace of illegal collections and road blocks in the state.
Atser told journalists at the corporate headquarters of BlRS on Monday that some criminally-minded and unpatriotic individuals in the state have created and maintained a system of illegal taxation, which they are unwilling to let go.
"This cut across political, traditional and community leaders. They invent all manner of taxes and levies and recruit young men in various communities to mount illegal road blocks where they extort money from traders and transporters by use of force. They also harass and extort money from business people in the urban areas.
The Revenue boss lamented that this practice has become a challenge to revenue collection in the State, a development he would not condone.
According to him, the practice is also driving away businesses and traders from the state to the detriment of the government and good people of the State especially the farmers.
"This has increased the taxes paid by traders who have threatened to withdraw from Benue markets. As I speak, four major betting companies have left Benue while the Nigerian Breweries has also come to complain."
In order to curb these practices and sanitise the tax environment, Mr. Atser said his office has reinforced operations to tackle those defrauding both farmers, traders and the State.
He commended the security agencies in the state for their invaluable assistance and co-operation saying there were more than 60 illegal road blocks in Zone A and Zone B part of the state. "From August 2018 to May 2019, 76 culprits have been arrested from these illegal road blocks. While 60 are being prosecuted, 16 of them are still under investigation.
READ ALSO: Joint Account: Governors Petition Buhari over NFIU's Guidelines
He noted that even the arrests have not deterred them as they were becoming more vicious by the day.
He, however, warned those mounting illegal road blocks in the state to desist from doing so or face the wrath of the law.
"In our determination to ensure efficient revenue generation and collection across all sectors in the state, we have streamlined revenue agents/contractors to an effective and manageable number.
He said the decision was deliberate to curb excesses hitherto common in the past.
"We have also reviewed drastically, tariff on all revenue items, the development that brought stability and confidence in our markets and among relevant stakeholders of tax administration in the state.
"To block leakages and increase Internally Generated Revenue (IGR) in the State, we shall soon automate our processes including tax administration, human resource and financial management.
"We are also in the process of reviewing the existing tax laws and harmonising the gazetted revenue items in order to solve once and for all the problem of multiplicity of taxes. We are also proposing new tax laws to strengthen existing laws and block identified gaps in the existing laws."