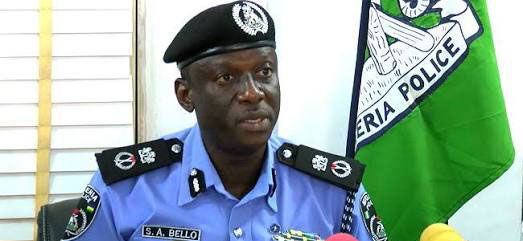 The Nigeria Police Force, Federal Capital Territory Command, has arrested and dismissed the policeman who allegedly killed a member of the National Youth Service Corps, NYSC, Angela Igwetu.
Igwetu was killed in Abuja on Wednesday.
FCT Commissioner of Police, Sadiq Bello, made this known on Friday when he spoke with journalists.
His words:   "He (suspect) has been dismissed from the force and arraigned before a court of competent jurisdiction and he is currently on remand awaiting trial."
Bello said it was alleged that the car in which Igwetu rode was shot when the driver refused to stop when the car  was flagged down by the police.
He said it was also alleged that Igwetu stood up in the car, brought out her head through the sun roof of a Toyota Camry, shouting and calling for help as she alleged that she was kidnapped.
Stressing that the police would not condone irresponsibility among its officers, Bello said "they have always been admonished to be civil to members of the public and be professional in the conduct of their duties."
Bello also spoke about the killing of seven policemen by some gunmen in Abuja.
He said although the circumstances surrounding the killing of the policemen remained sketchy, the police would do everything to arrest the culprits.
The policemen, he said, would not die in vain.
Read also: Senate probes killing of Corper Agwetu by policeman
"We owe it a duty to arrest these criminals in order to assuage the souls of these young men so that they don't die in vain.