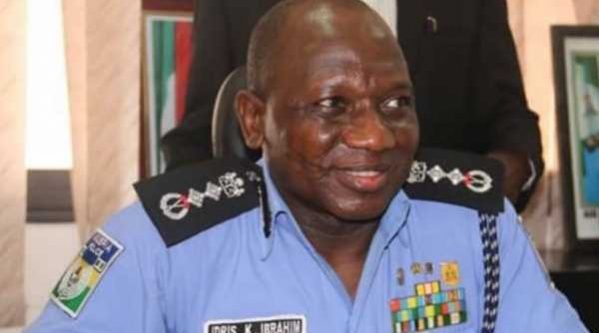 The police in Abia State have arrested one 17 years old Gift Daniel who sold her two-day-old baby boy for N670,000.00.
The Police Commissioner in the state, Mr. Anthony Ogbizi made this known on Monday when he announced that they also arrested members of some child trafficking syndicates.
Daniel confessed to committing the crime, giving financial difficulties as her reason.
She also disclosed that her first baby, a boy, was sold by her mother after delivery.
"My mother sent me away from the house when I became pregnant for the second baby and because of the financial difficulties, I started looking for somebody to help me," she said.
She mentioned one 38 years old Ngozi Nwaiwu and a nurse, Kate Charles as being part of the deal.
Nwaiwu confirmed the deal, saying she was only out to assist Daniel.
The police also announced the arrest of one Blessing Chukwu, a 22 years old, who sold her three weeks old baby girl.
The buyer of the baby, Chinasa Okpara, a 40 years old man was also arrested.
Other people arrested in connection with the alleged cases of trafficking in babies are Mrs. Puphemia Omende and his husband, Kelechi.
Philomena and her husband were said to have carried out the sale of the baby at their hospital, Winnies Hospital, Okigwe.
Read also: IPOB sit-at-home order: Police lead Army, NSCDC in show of strength
The baby was born at the hospital.
Okpara who said she had been barren for 13 years disclosed that she bought the baby for N360,000.
Chukwu who said she already had four children out of wedlock claimed that she was paid N190,000.00 for the three-week old baby.
Like Daniel, she blamed it on financial difficulties.
The suspects were arrested at the Federal Medical Centre, Umuahia, where the baby was said to have been admitted for about three weeks.
Another arrest made was in connection with attempt by one 23 years old Rose Chukwu and Joy Sunday, to kidnap a little boy at Uzuakoli in Bende Local Government Area.
They were already taking him away after they had replaced his school uniform with another shirt when an alarm was raised and the police arrested them.
The suspects denied committing the crime, saying that they saw the boy wandering and decided to help him find his way back home.
The police said they arrested about 22 other persons for different crimes including robbery and kidnapping.