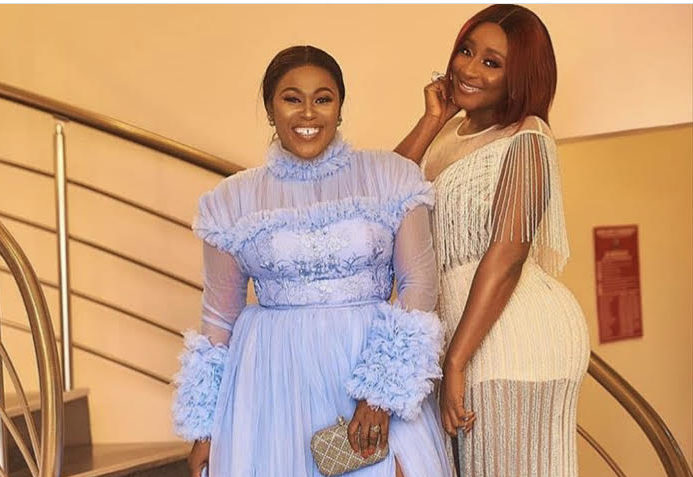 Ini Edo, Nigerian Nollywood actor, has expressed dissatisfaction over Omoni Oboli's flimsy excuses given to explain absence at her friend's movie premiere.
Actress Uche Jombo-Rodriguez who is a friend of Mrs. Oboli's, premiered the directorial debut of her movie "Heaven On My mind" on Thursday, November 29, at Filmhouse Cinema in Lekki, Lagos. She co-produced the movie with actress, Ini Edo.
Eyebrows were raised when Omoni Oboli didn't attend the movie premiere despite being "besties" with Uche Jombo. To justify her absence at the event, she, however, took to her Instagram page to explain reasons for her absence.
She wrote:
"Hey lover ??♥️ Still on set and hoping and praying to finish on time so I can join you in celebration of your latest movie #HeavenOnMyMind @uchejombo. You know I got nothing but immense love for you…alas the show must go on! PS: Can someone take me back to Dubai already? The amount of stress I've gone through this period! Pls you people should help me beg @kalanne_fubara @visitdubai.af. Tell them I need another vacation ???❤️."
Ini Edo, a co-producer of the movie and who is said to be at loggerheads with Omoni quickly responded to the message calling her a sycophant and hypocrite stating that no production in the country could hold her back from showing up for her friend.
READ ALSO: The Future Awards Africa: Davido, Musa, Adesua Etomi, Chinwe Egwin, Samson Itodo, others make nominees list
"There is no production in the country that would hold you back on set, knowing your supposed bestie was premiering her directorial debut….so pls stop the sycophancy and hypocrisy….I guess it's called Instagram love….however, the premiere was successful so…..we're good sis," she wrote.
Ini Edo has since unfollowed Omoni Oboli on Instagram while Omoni is yet to give any response to her rant.