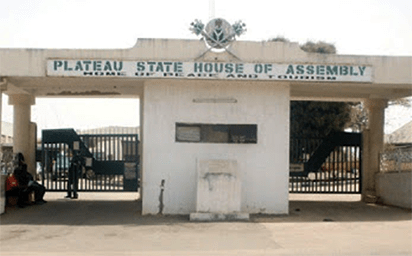 The Plateau House of Assembly on Tuesday decried the non payment of retirement benefits of a large number of retired civil servants in the state.
This followed a motion presented at plenary by Mr. Fom Gwolson, member representing Jos South constituency.
Gwolson said many workers who retired from the state civil service and local governments had yet to receive their retirement benefits.
According to Gwolson, workers who retired in 2015 were only paid five per cent of their retirement benefits, adding the situation had led to the death of many retired civil servants.
"Retirees are special category of people who have meritoriously served, contributed to the growth and development and have put in the most productive years in total service of the state, they need proper care and special attention in their old age.
"It is unfortunate that this category of people have been neglected by government of the day.
READ ALSO: Plateau National, State Assembly Election Tribunal Holds Inaugural Sitting May 6
"It is imperative to bring to the knowledge of this House that some workers who retired since 2015 are paid just five per cent of the total sum of their gratuity.
"So, I want to call on this House to as a matter of urgency, resolve to call on the state government to direct relevant agencies to pay the outstanding benefits of retirees of state and local government service within the shortest possible time," he urged.
Gwolson also called on the assembly to constitute a special committee to investigate allegation of corruption within the state pension board.
Contributing, Mr. Henry Longs, member representing Pankshin South Constituency, said the non payment of benefits of retirees was affecting their social lives and the economy of the state.
"When we visited the pensioners board on oversight function, we were told the state is owing retirees in the state over N18 billion.
"This is affecting not just the social wellbeing of the retirees, but the economy of the state.
"Imagine such huge amount is in circulation , the economy of the state will be better," he said
After much contribution from members, Speaker of the Assembly, Mr. Abok Ayuba, who summed the house resolution called on the state government to as a matter of urgency clear the backlog of gratuity owed retirees in the state.
NAN