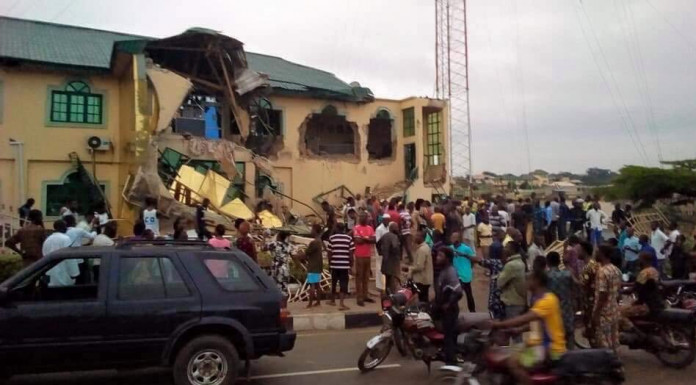 Oyo State Government has demolished Music House in Ibadan, the Oyo State capital.
The building owned by popular Yoruba musician, Yinka Ayefele, is said to be valued at N800 million.
It houses a radio station, Fresh FM, owned by the musician who is confined to the wheel-chair.
The demolition, according to the government was because the construction of the building was in violation of the planning laws of Oyo State.
The government said the building was not the only one affected.
Other buildings, according to the Commissioner for Information, Culture and Tourism, Mr. Toye Arulogun, were affected too.
READ ALSO: ANALYSIS: The metamorphosis of Prof. Itse Sagay
Images below show the demolished building.