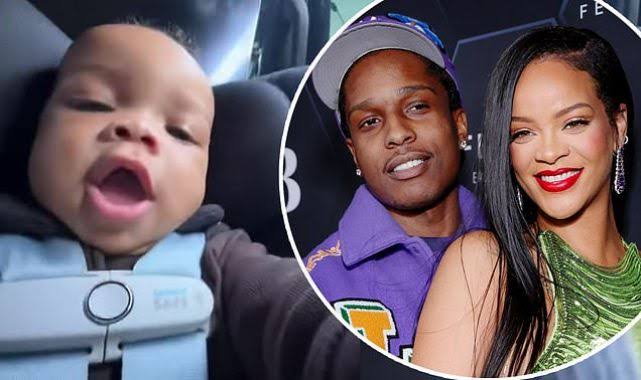 The Barbadian megastar singer, Rihanna has shared the first look of her seven-month-old son on social media.
On Saturday, the 34-year-old singer took to the video-sharing platform, TikTok, as she posted a snippet of her baby boy who she birthed for popular American rapper, A$AP Rocky.
In the footage, her little boy can be seen cooing in the backseat of her car with a smile across his face while fastened in a car seat as she drove.
"You tryna get Mommy's phone?[sic]" she joked as he reached his arms toward her phone, while the singer was recording him.
READ ALSO: 266 Stranded Nigerians Repatriated From Niger Republic -NEMA
Her post comes after reports surfaced that the superstar is already thinking about having another baby with her boyfriend, just last month.
"Rihanna and A$AP are so in love and have the best time together. They are also a great team when it comes to being parents to their baby boy," the source said to ET.
The multi-talented superstar – who has sold over 250 million records worldwide – has 'always dreamed of being a mom' and 'takes a lot of pride in' raising her child. (Daily Trust)