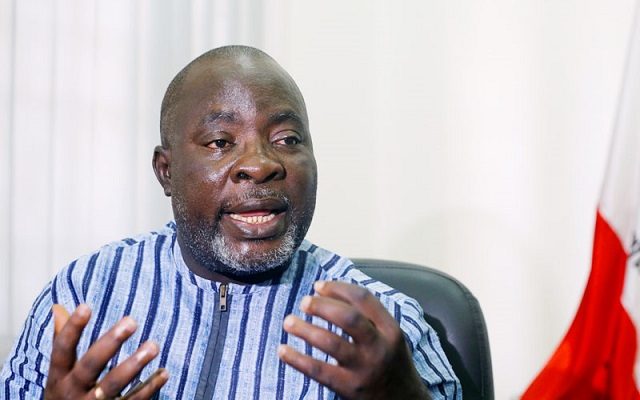 The People's Democratic Party (PDP) has slammed President Muhammadu Buhari for allowing his daughter to fly the presidential jet for her personal business.
The party described the action as the highest form of corruption.
In a statement on Saturday by it National Publicity Secretary, Kola Ologbondiyan, the PDP stated that the action amounted to abuse of office by Buhari and also showed the recklessness in the Presidency.
Recall that the President's youngest daughter Hanan had flown the presidential jet to Bauchi on Friday for a photo shoot, drawing widespread condemnation from Nigerians.
However, the Presidency in response to the condemnations said the President's wife and his children were entitled to use the presidential jet.
READ ALSO: Buhari's Youngest Daughter Arrives Bauchi On Presidential Jet For Photoshoot (Photos)
In its statement, the PDP insisted the President should apologise to Nigerians for giving permission to his daughter to use the presidential jet for her personal business.
The PDP further said: "It is even most appalling that instead of apologising to Nigerians, the Presidency, in its arrogance, is resorting to falsehood and trying to justify the inexcusable.
"Our party holds that Mr. President should apologise for approving that her daughter use the presidential jet just for the purpose of allegedly taking photographs in a durbar in Bauchi State.
"The rules do not grant the President any powers to transfer any paraphernalia of office or privileges of his position to any of his children.
"The Presidency's defence is, therefore, a direct spat on millions of Nigerians who cannot freely ply our highways because Mr. President and his party the APC, have failed to fix and rid our roads of kidnappers and bandits, who have practically taken over major routes under their despicable watch."