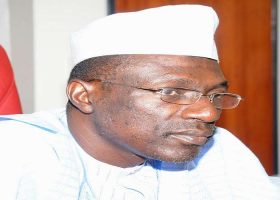 The Peoples Democratic Party (PDP) has described federal government's plan to obtain a 5.5 billion dollars foreign loan as needless.
It therefore called on Nigerians to stop it.
In a statement issued by the National Publicity Secretary of its National Caretaker Committee, Mr. Dayo Adeyeye, on Wednesday, the plan was of great concern.
The reaction of PDP followed President Muhammadu Buhari's written request to the National Assembly for the approval of the foreign loan.
READ ALSO: Wike Blasts GEJ's Former Ministers, Northern PDP bigwigs, Blames Them for Loss of 2015 Presidential Poll
PDP said if approved by the National Assembly, Nigeria would be plunged into further debt, and consciously mortgage the future of the unborn generations of the country.
"We are dismayed at the rate at which the APC government is plunging the nation into debt through local and foreign borrowing.
"The figure released recently by the Debt Management Office (DMO) stating that the nation under the administration of the APC government in the last two years has borrowed N7.51 trillion is mind-boggling.
"As major stakeholders in the Nigerian project, we are worried," PDP said.