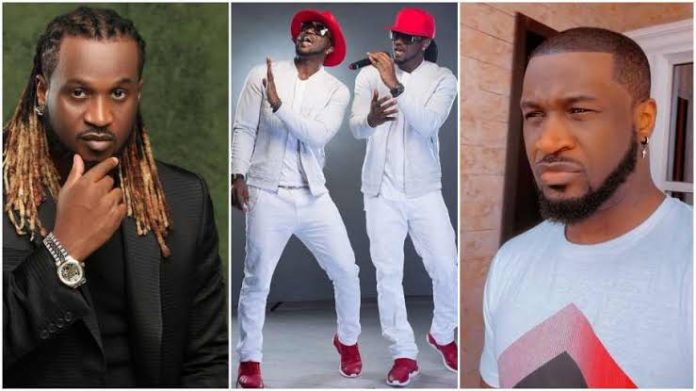 There has been an outpouring of joy and excitement by fans of Peter and Paul Okoye of the defunct P-Square brand as news filters in that the duo may be in the middle of a reconciliation after years of split.
The famous brothers, who went their separate ways in 2016 over what was considered irreconcilable differences, recently followed each other on Instagram after they reportedly unfollowed themselves during the period of misunderstanding.
Just as fans were beginning to string things together as clues to understanding what was going, a video emerged on social showing moments Peter took Paul's kids out for shopping.
READ ALSO: How I Received "Bendel Gari" In Abuja By Rail – Former EFCC boss
Paul's wife, Anita, who shared the video on her Instagram page, could be heard in the background pouring encomiums on Peter for being "a Father Christmas in November."
Peter was seen in the video enjoying quality time with his twin brother's children in the United States as they went shopping.
The outing has generated reactions on Social Media as fans have expressed delight.