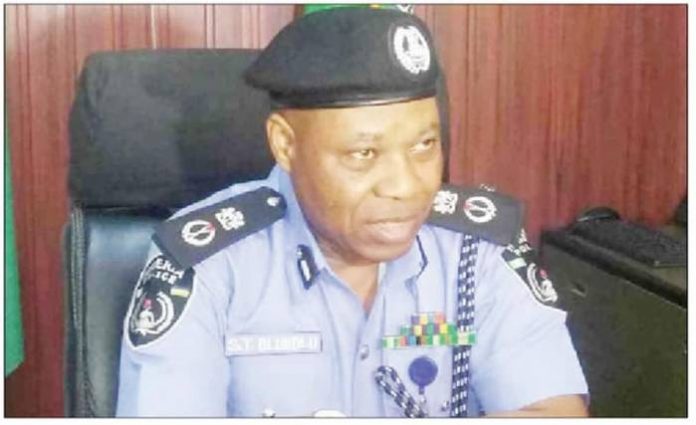 The Oyo State Police Command, on Thursday, paraded 40 suspects over alleged kidnapping, murder, cultism and armed robbery.
The state Commissioner of Police, Shina Olukolu, paraded the suspects at the command's headquarters, Eleyele, Ibadan.
The News Agency of Nigeria, NAN, reports that the suspects, who were arrested at different locations and times, were found in possession of items such as knives, live cartridges, cutlasses, locally-made guns, phones, three cars and cash.
Olukolu said one of the suspects, age 32, murdered his 72-year-old father on Nov. 11 at about noon, at No. 5, Alagbaka area of Ashi in Ibadan.
The CP said that the suspect engaged his father, Busari Isiaka, in a fist scuffle and, in the process, strangled him.
"The suspect, after committing the evil, called his two brothers and narrated the incident to them.
READ ALSO: Man who made N200m from kidnapping in 6 months paraded in Abuja
"His two brothers immediately raced to their father's house, prepared his corpse and buried him without informing the police in order to conceal the crime perpetrated by their brother.
"The Ashi divisional police station later got the information around 6 pm., while the suspect and his two brothers were arrested and all confessed to the crime," Olukolu said.
The police commissioner allayed the fear of the residents of the state on the belief that crimes and criminal activities usually increased towards the end of the year.
He said that the police under his watch were resolutely determined to constantly combing the state of any form of criminal activities before, during and after the 'ember months'.
Olukolu said that the security architecture of the state was being constantly re-jigged with operational strategies being reviewed and efforts to combat crimes at all times put in place.
He called on the people of the state to go about their lawful businesses without any fear of molestation and reports any suspicious movement around their environment to the police.
NAN