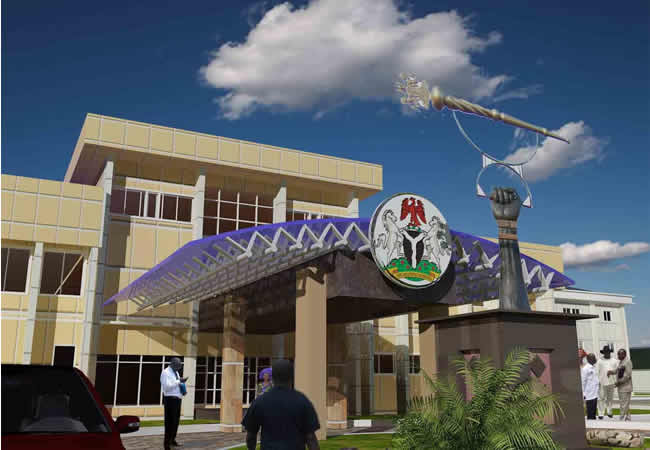 The ousted Majority Leader of the Imo House of Assembly, Uche Ogbuagu (APC-Ikeduru), has urged all concerned persons to remain calm.
Ogbuagu made the call in a press release in Owerri on Thursday following the announcement of his removal as the majoity leader of the house by the Speaker, Mr. Paul Emeziem (APC-Onuimo).
He expressed surprise over the speaker's disregard of the letter he wrote to him on Wednesday and his subsequent announcement of his removal on Thursday.
He also noted that he was yet to make any official statement regarding his removal, thereby, urging constituents to disregard any such purported statement.
The lawmaker further urged all concerned persons to remain calm while he studied the development and consult with the party's leadership.
READ ALSO: Police Rescue 16 Kidnap Victims In Delta
"I have been informed this morning, on my way to the Chambers, of my removal as Majority Leader, Imo State House Of Assembly Owerri, a position I have held since March 24, 2020.
"I am, however, surprised that the Speaker, Mr. Paul Emeziem, decided to discountenance my letter to him yesterday, dated March 3, 2021, and read his 'Comic letter of Removal'.
"Since then, there have been bombardment of calls and SMS to my phone lines by concerned Imolites and Houses across the globe to confirm the incidence.
"I have so far not made any statement to any individual or group on this issue and so, I advise that any of such fake releases be disregarded while I beg for time to study the development, consult with the party leadership and in no distant time, make clear statements.
"I thank you all for your overwhelming outpour of love. I also implore all concerned citizens to remain calm.
"What matters is what the Almighty God says about me and my political sojourn," he said in the release.
The News Agency of Nigeria (NAN) recalls that the speaker, while announcing Ogbuagu's removal, also announced Mr. Kanayo Njoku (APC-Owerri West) as the new majority leader.
He said the decision had earlier been taken at a caucus meeting of the All Progressives Congress (APC). (NAN)