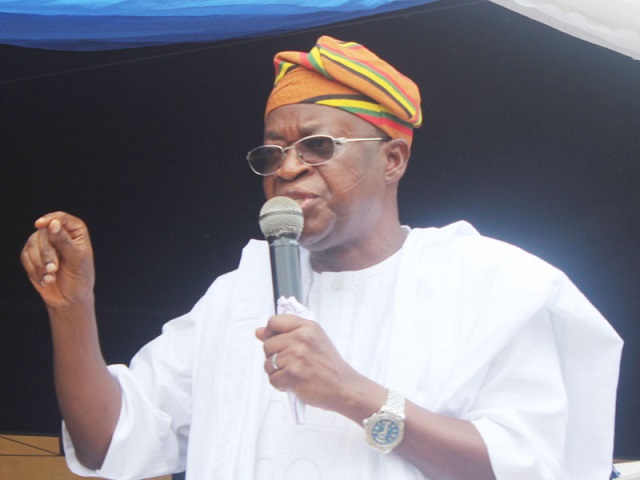 *No government has embraced us like Oyetola – Ohaneze Ndigbo
The government of the State of Osun has said that a total of 570,000 poor and vulnerable citizens across the 30 local government areas of the State would have been reached by the end of the first phase of the Osun Food Support Scheme.
Speaking during the flag-off of the Osun Food Support Scheme, Governor Adegboyega Oyetola said the scheme would run until the end of his administration and targeted at impacting 30,000 poor and vulnerable citizens, including youths, widows, the aged and people living with disabilities across the State.
During his welcome address, the Chairman of the Osun Food Support Scheme who is also the Commissioner for Regional Integration and Special Duties, Mr. Olalekan Badmus, lauded Governor Oyetola's welfare initiative, saying that by the end of the first phase  of the initiative, the government would have impacted 570,000 the poor and vulnerable people in the State.
Responding to the gesture of the government, representatives of the different beneficiary groups lauded Governor Oyetola's commitment to the welfare of citizens, adding that he had displayed inclusiveness in his governance model.
READ ALSO: FG Begins Issuance Of 10-Year-Validity Passports In London, Atlanta
Kehinde Onitiju, the Chairman of People living With Disabilities, and the Senior Special Assistant to the Speaker of Osun State House of Assembly on disability matters, described Oyetola's administration as one that has never failed to cater for the needs of People With Disabilities since inception.
Reverend S. O.  Fayemi, the Secretary of the Christian Association of Nigeria, described the initiative as not just a rarity, but an astonishing initiative, adding that it is indeed a testament to what the Bible says that when a righteous man rules, the people rejoice.
Ishola Marouf Olawale, Grand Mufti of Osun State, speaking on behalf of the Osun Muslim Community,  described the initiative as the fulfilment of another of Oyetola's promise, adding that Oyetola had never neglected issues of welfare and security of citizens.
Also, Chief Chinaka Bennett, Secretary-General of Ohaneze Ndigbo, appreciated Governor Oyetola for making Osun livable for other ethnic groups,. Bennett said that the Igbo community had never felt embraced in the manner Oyetola has embraced them.