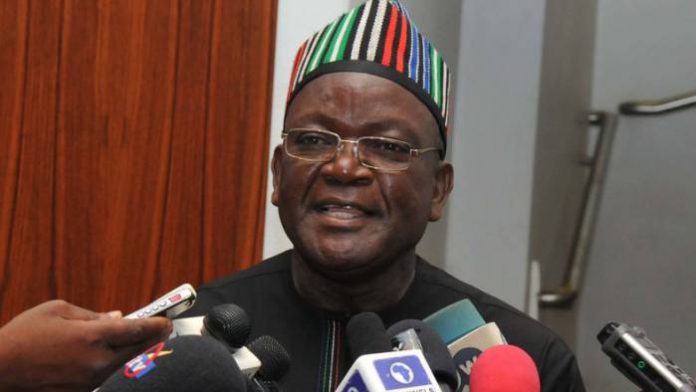 Benue State Governor Samuel Ortom has cautioned parents against marrying out their female children early saying such acts lead to child abuse.
The Governor said instead of early marriage, female children should be trained in school so they could give better support to their husbands as well as parents and the society at large.
Ortom stated this at NKST Gbajimba while speaking at the wedding solemnization and holy matrimony between Mabel Hembafan Aondona, younger sister to the first lady of Benue State, Mrs. Eunice Ortom and Seth Aondongu Iorshagher.
The Governor noted that early marriage could ruin a female child's future and abuse her in so many ways, stressing that if well trained, she would not depend on the husband but also support him and her parents in times of need.
Governor Ortom said Mabel had stayed with his family for over 25 years and had not shown any sign of waywardness, stressing that she would make a good wife.
READ ALSO: Int'nal Day Of Girl Child: Mrs. Ortom Tasks Parents, Others On Girls Empowerment
He expressed appreciation to all those who came all the way to Gbajimba to witness the wedding, saying it was a thing of joy that Gbajimba, which had become an IDPs camp could be used for celebration due to the relative peace being enjoyed in the state.
State Chairman of the Christian Association of Nigeria, CAN, Rev. Akpen Leva in a homily, urged couples to build their marriage on love and every other thing would follow.
Chairman of the occasion, Mr. Manish Rohtagi and chairlady, Mrs. Mary Etta, DG, National Women Development Centre Abuja all corroborated Gov. Ortom by urging parents to ensure quality education for the girl child, pointing out that the education of a woman means educating the whole nation.
Wife of the former Governor of Imo State, Mrs. Nkechi Okorocha, who served as distinguished guest of honour, prayed God to help Mabel to be the helper that Seth needs to make their marriage a happy one.