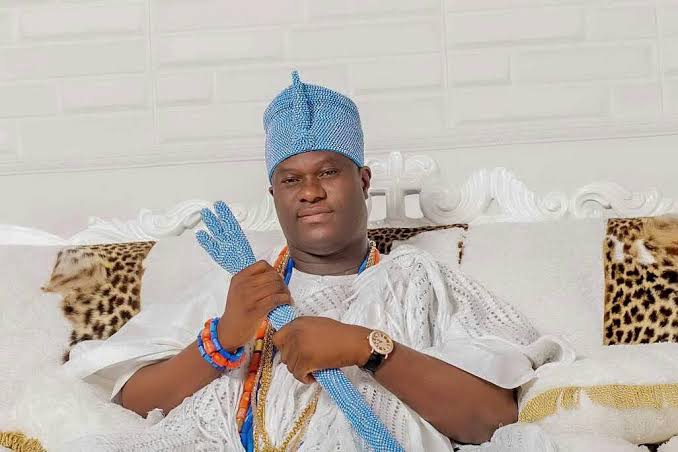 As part of the 11-point agenda of the Ooni of Ife, Oba Adeyeye Ogunwusi, Ojaja, to assist the less privileged, the Ojaja Philanthropist Initiative has empowered no fewer than 2,000 fashion designers.
Speaking at the empowerment programme at his Palace, on Monday, in Ile-Ife, the Royal Father said he was happy for setting the pace.
He commended Trophy International Breweries, Ilesa, for sponsoring the Ojaja Philanthropist's Initiatives, by which the less privileged were educationally empowered and trained on skills acquisition.
According to him, he was always energised when assisting the less privileged with the hope of giving them a brighter future.
"I'm very fulfilled and happy today for what gives me oxygen is to be helping the downtrodden, both in academics and non-academics.
"I'm always exited when I see all impossibility becoming possible, as the downtrodden were lifted up and seeing that indeed there's hope for the hopeless.
"We have different vocational schools, under the umbrella of Ojaja philanthropist's initiatives, one of which is the Ojaja fashion training schools from which almost 2,000 students are graduating", he stated.
Oba Ogunwusi said that the efforts of the breweries cannot be over-emphasised for they always supported the sponsorship of the vocational students, by empowering them for self-reliance.
"We are doing this to prepare them for a brighter future, for no one knows what they will achieve in their lives, some will become president, governors, among others." he said.
He urged well meaning Nigerians to emulate this good gesture by using their wealth on the needy, saying that government alone cannot do it, but all hands must be on deck to assist the citizens.
"You can work alone, but you cannot enjoy your wealth alone, it's true that impacting people's lives would edify God and purify the society." Ooni stated.
READ ALSO: Declare Bandits Terrorists, Conference Of Speakers Tells Buhari
The Corporate Affairs Manager, Trophy International breweries, Ilesa, Mr. Adewole Lawal, lauded the Ooni for prioritising the future of the youths by empowering them in various ways.
The motives of the breweries was to impact people's lives in the society, so as to reduce criminality in all nooks and crannies of the society, because 'an idle hand is devil's workshop'.
The Coordinator, Ojaja Fashion Training Institute, Mr OlaOluwa Adeyanju, appreciated the Ooni for all his efforts at providing a voice for the voiceless.
Adeyanju, who noted that the Ooni has been doing it before, now and would continue to further improve on it, urged the beneficiaries to utilise the opportunity given to them to improve their lives and ensure they assisted other less privileged individuals.
One of the graduands, who spoke to newsmen, Barakat Isiaka, appreciated Oba Ogunwusi for training them for a year free of charge and for empowering them to stand on their own, at the end of the training.
"We all appreciate the efforts of our Royal Father for turning our lives for the better and giving us hope in the future. We promised that we would not abuse the privilege given to us and we too will reciprocate this gesture to the needy in the future," she said. (NAN)